We are already in the throes of a new year, and I'm working in my new office. It went through a few transformations, one of which had to do with the walls. When it's completely finished I'll share pictures of the place which inspires me to write everyday. I needed a quiet place where I could actually get work done rather than sitting in the breakfast room staring out over our pond. The view is incredible…but I'm trying out a new concept called "time management." So when I'm not blogging and traveling I'll be home at Casa B. eating Bon-Bon's, and letting the prose flow (or the champagne) in the confines of my dream office. This year I have a lot to be thankful for both personally and professionally, and I'm so happy to share it all with my followers, you all truly inspire me to continue doing what I love.
So while this little Blogger is going off to market this week (Atlanta), I am also finishing up Project :: Master-bath…we decided to do a ceiling treatment. Why wouldn't I find a way to keep Mr. B. busy on weekends? Bringing my design visions to life should be a priority (he reads the blog so I thought I would remind him). Plus he gets the bragging rights. Of course, Kohler is the shining star of our bath with strong supporting roles by Taylor Burke Home, ALLMODERN, Cole & Sons (yup…Fornesetti in Aquario is sitting in a lock box at the bank). Okay, that's not entirely true, but it's absolutely under lock and key at Casa B., (at $300. per roll I am not allowing anyone to even breath on it). Yes, I love it that much. In fact, Mr. B. had to pry it from my arms the first few nights after it was delivered…seriously obsessed.
So what to do about the ceiling in the Masterbath? Well…I have some ideas and inspiration. Mouldings & millwork are something that I think are absolute "must haves" in a room, otherwise it's like wearing a pair of Louboutin's without the red sole.  Plus we are in the year 2015, where it is all about the details. Having been in numerous showhomes and private homes across the country, I have seen some truly remarkable examples of craftsmanship and detail. I can't share all the pictures so here are just a few…
One of my goals this year is to incorporate more personally photographed work into the blog and share the inspiration regardless if the lighting, angles or shots aren't perfect.
2015 is going to be my favorite year, the year of architectural detail, and that makes me very, very happy…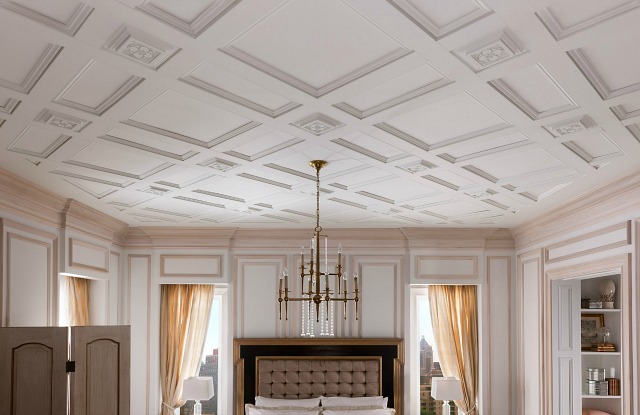 via metrie.com
The ceiling panels with the rosette detail.
via metrie.com
The moulding detail on the walls…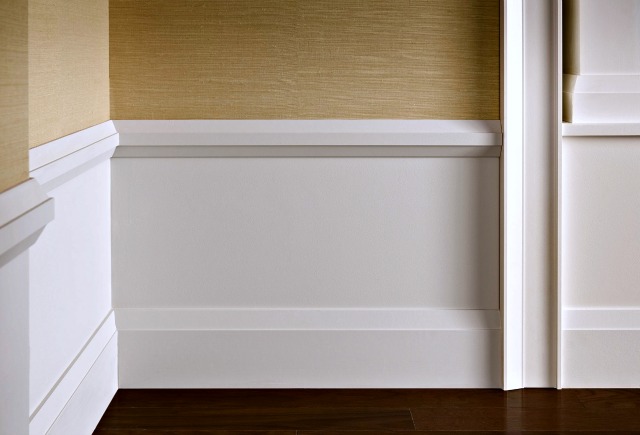 via metrie.com
I love the non-traditional baseboards and caps…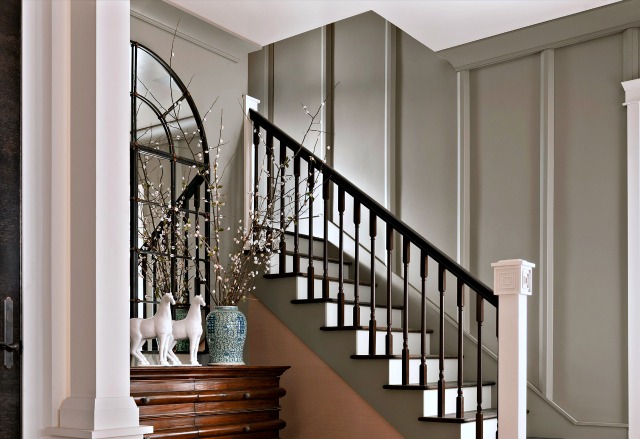 via metrie.com
Using linear mouldings on the wall to emphasize the ceiling height and add architectural detail..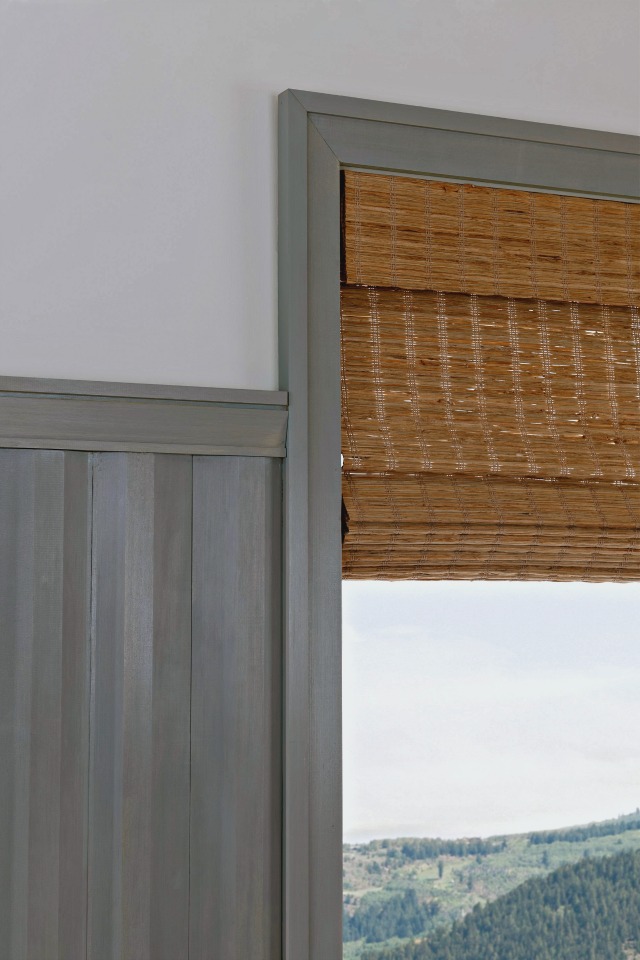 via metrie.com
Simple linear frame window casing…(and that view).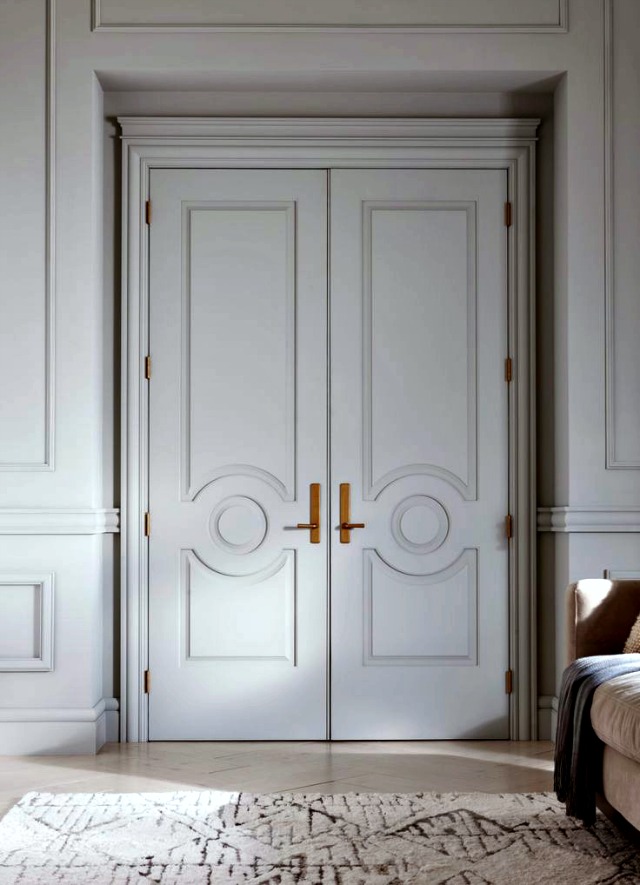 via metrie.com
The doors are fabulous, as all doors should be.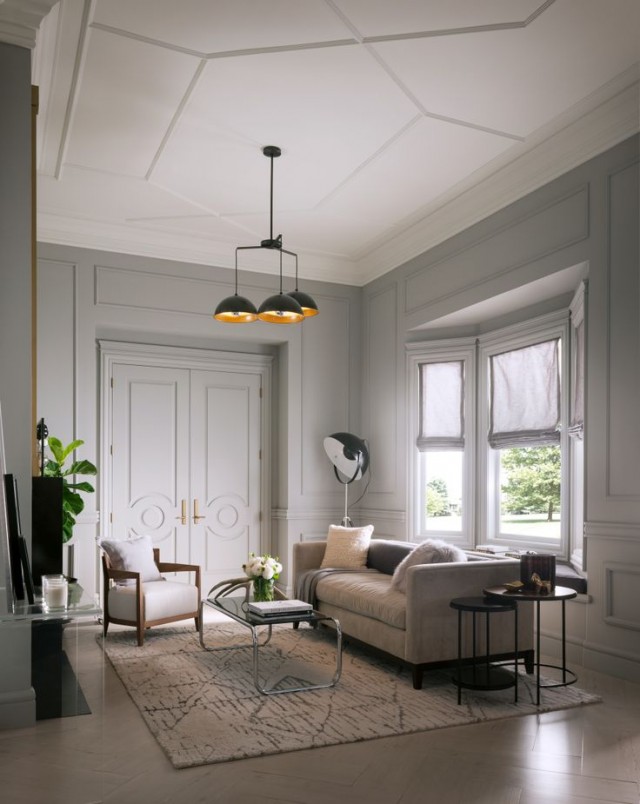 via metrie.com
This ceiling treatment is going to be the inspiration for our master bathroom…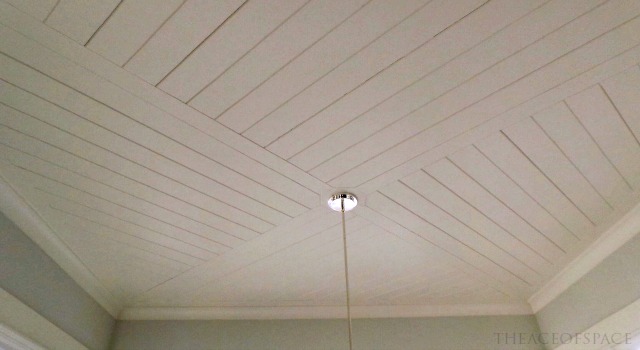 via Vicki Gladle Bolick/theaceofpaceblog.com
A favorite ceiling treatment in our home, designed on a napkin in a restaurant and brought to life by an amazing craftsman. The boards run in opposing directions within a triangle meeting in a hexagon shape under the chandelier canopy.
Now that we are back from a brief vacation, expect much more design inspiration from all over the world…
Don't forget to follow us on Social Media for more happenings from the world of design & entertaining.
https://facebook.com/theaceofspaceblog
http://pinterest.com/bolickinteriors/
http://instagram.com/theaceofspaceblog.com
https://twitter.com/theaceofspacebl
As always,
BE INSPIRED. BE AMAZED.