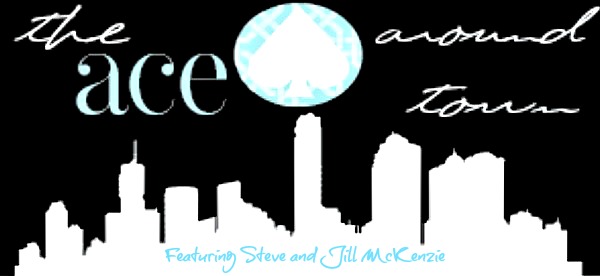 Am I a "blogger that designs" or a "designer that blogs"? I am both. As an English Literature major and a graduate of design school, I have a love for design and the written word. Of course, blogging about design is my bliss for many reasons, but some that top the list are: 1) I get to meet interesting people. 2) I get to travel. 3) I get to share my "passion" with people located all around the globe. 4) When I'm home I get to spend most of my time in my pajama's (no judging allowed). Let's get back to interesting people. Because my blog takes me to NYC or LA, I've really been missing out on the Atlanta scene. It seems like daily I make a promise with myself that I'll go and visit some of my favorite shoppes or "do lunch" with some of my designer friends (as of today, I did meet a friend for lunch and she's the subject of my next "Ace Around Town" -the uber talented-Lisa Gabrielson-Russo).
I pitched this idea to a magazine about doing a summer series on some of Atlanta's Taste-makers. Fast forward to Mr. B.'s reaction "Why would you do that? Don't you have a blog?" I hate to say it, but he was right (as I've mentioned before, he doesn't even read my blog so I feel comfortable saying so).  After some discussion with the magazine, I'll be doing the "Series" on the blog, and writing for them in the Fall. So who do I write about first? That was an easy decision. Although I had heard a great deal about the McKenzie's, I had not been to their shoppe (insert red face here) on the Westside of Atlanta. Then several months ago Jill McKenzie happened to be attending the same dinner with Alison Victoria of DIY Networks "Kitchen Crashers." We talked, and the communication started. Finally, last week I made the trek into Atlanta for a long overdue visit to Steve McKenzie's.
It was worth juggling appointments and getting stuck in Atlanta traffic because the store is absolutely charming, chic and stylish all wrapped in one colorful package. It's a curated mix of vintage and modern, eclectic pieces and fine furnishings from glassware to eye-catching artwork. A unique showroom that defines the design talents of the McKenzie's.
Of course, not surprisingly Steve & Jill's home was highlighted in Traditional Home. You can see more of their home here: http://www.traditionalhome.com/design/beautiful-homes/house-designed-serious-collectors . When Steve mentioned his past career working for a high-end custom framing company, the proverbial bells went off, and I asked him if his house had been featured in the magazine a few years ago…it was. (As memory's go, occasionally I am impressed with mine). Truth be told, my heart sank to the vibrantly toned oriental rug underfoot when he told me that the house had recently been on the market and had sold in a matter of hours. Since then I have fantasized that I am the lucky owner moving into this dream house. The sheer reality is that I was (once again) in the "wrong place at the wrong time," a total "kick me" moment, of which I may never recover. If you click the link above, you'll understand.
This dynamic duo have made a seamless transition from the corporate world to owners/designers of a store synonymous with custom fabrics and original artwork. Steve and Jill have created a unique niche that focuses on distinctive design using color, custom products and creative branding. Upon entering "The Fabulous World of The McKenzie's," your eyes are immediately drawn to the colorful fabrics lined up like textile soldiers against a wall. The stunning artwork, eye-catching china displays & tabletop arrangements all leave you wondering if you should consider re-decorating, leaving behind the boring world of beige. From Grange Furnishings to Grandmother's Button Jewelry you'll find stylish pieces for your home and wardrobe. I know I did.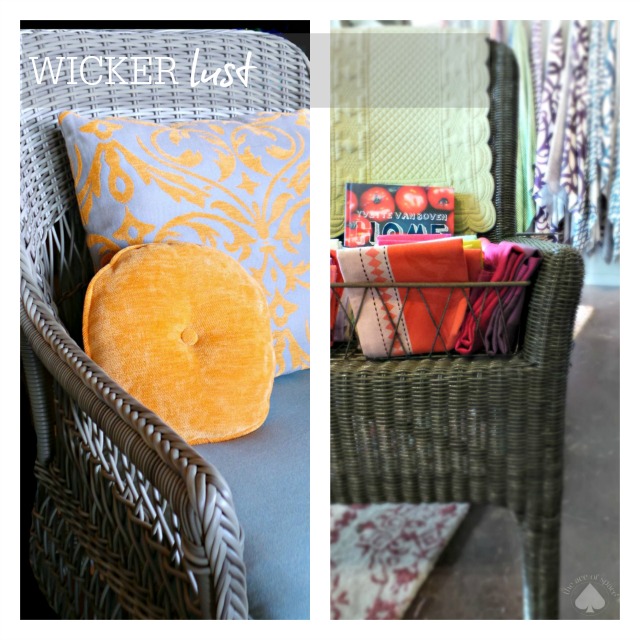 Photo/Vicki Bolick-The Ace of Space Blog
Texture is essential in design, and with the McKenzie's signature "color punch" their pieces work well in vintage or modern interiors…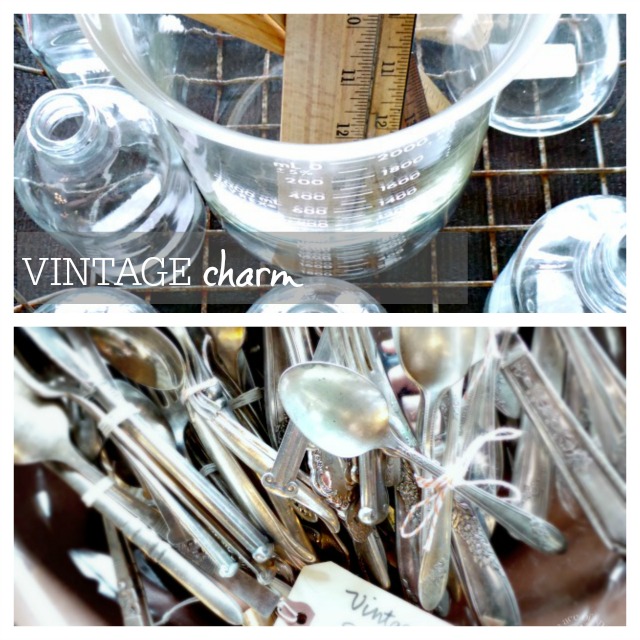 Photo/Vicki Bolick-The Ace of Space Blog
This design "power couple" love to entertain, and throughout the shoppe were table-scapes mixing old and new. One of my personal favorites is mixing up silverware patterns.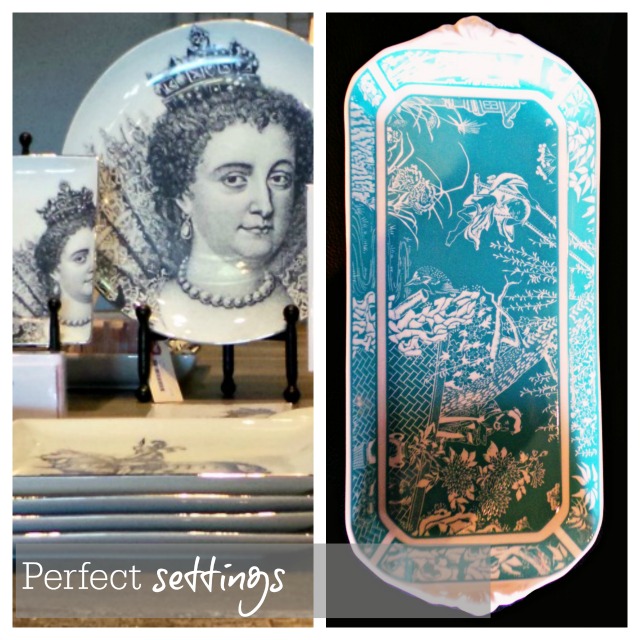 Photo/Vicki Bolick-The Ace of Space Blog
I love china. These were some that I positively coveted.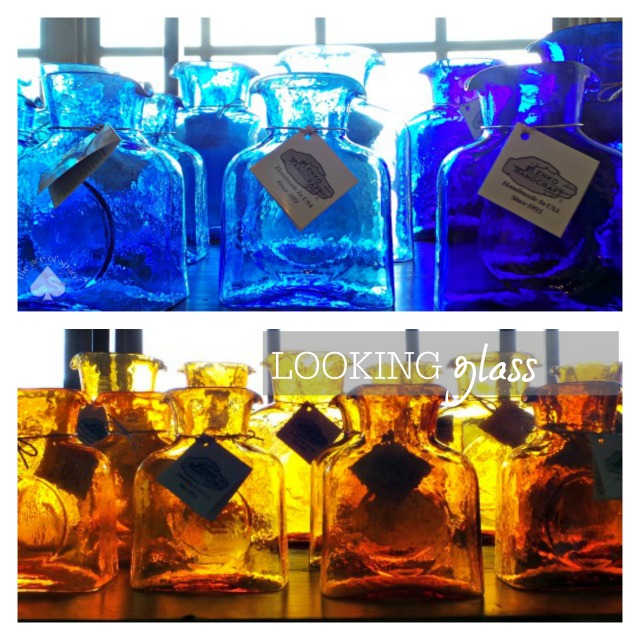 Photo/Vicki Bolick-The Ace of Space Blog
I am the proud owner of several pieces of vintage Blenko, a gift from a designer that I worked for years ago.  Thankfully, this signature glass is still being manufactured today, five generations later. This display was located in the front of the store, and it was quite breath-taking to see the afternoon sun filter through the cobalt blue's and the amber toned glass.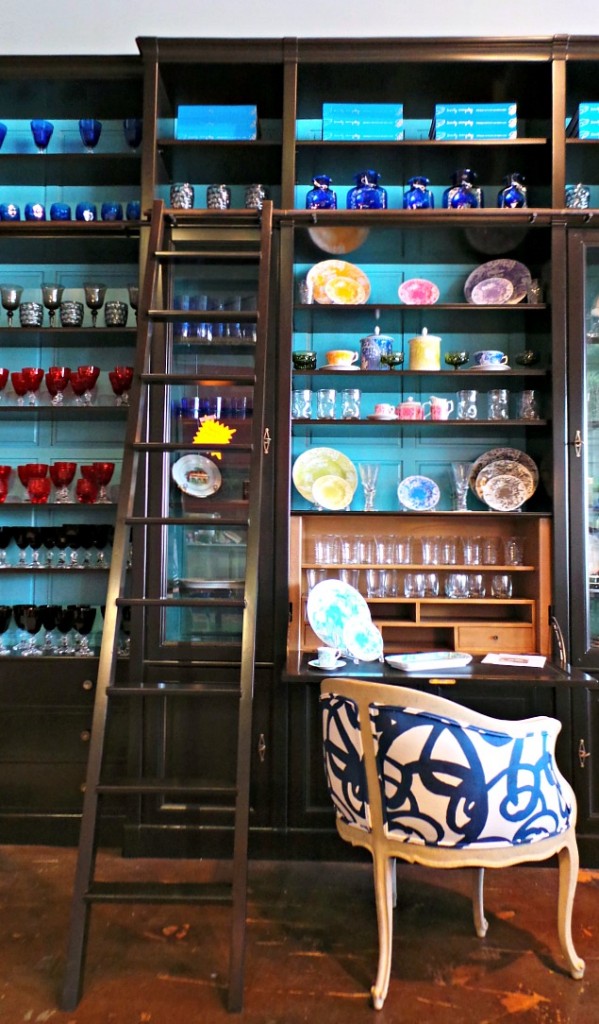 Photo/Vicki Bolick-The Ace of Space Blog
A "wall of wonderful." Tableware gloriously on display in cabinetry backed in the most perfect "Robin's Egg Blue."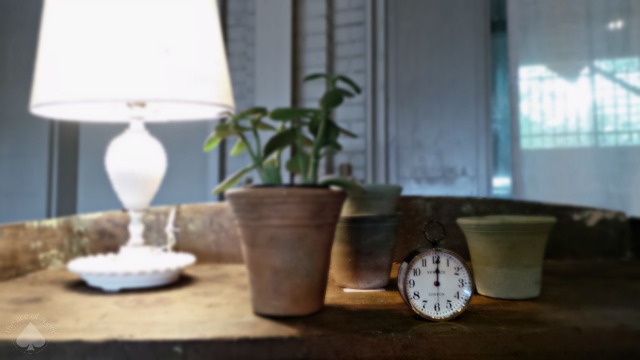 Photo/Vicki Bolick-The Ace of Space Blog
Is it time to leave? I think not…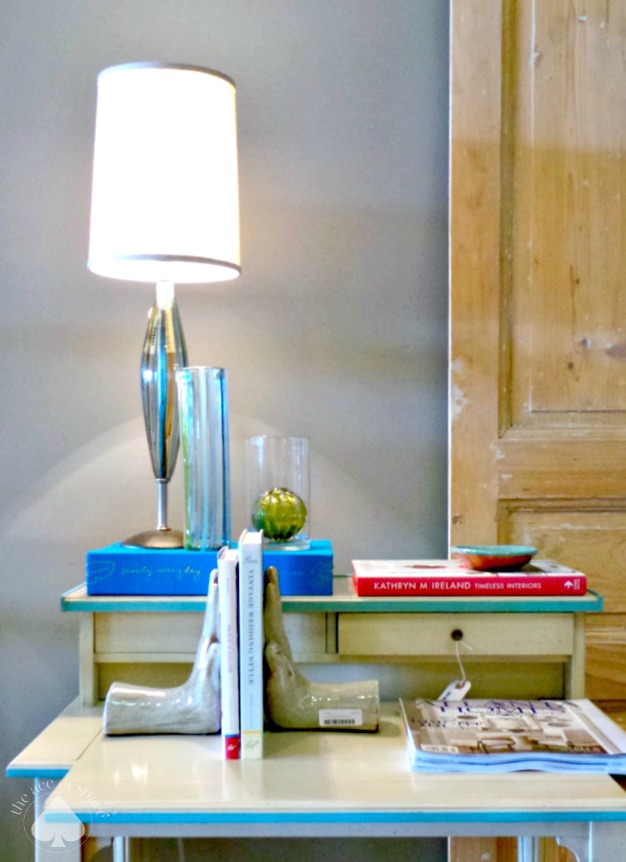 Photo/Vicki Bolick-The Ace of Space Blog
Artful displays…everywhere.
Photo/ Vicki Bolick-The Ace of Space Blog
Color packed fabrics based on paintings by Steve McKenzie and made in N.C. Oh the possibilities…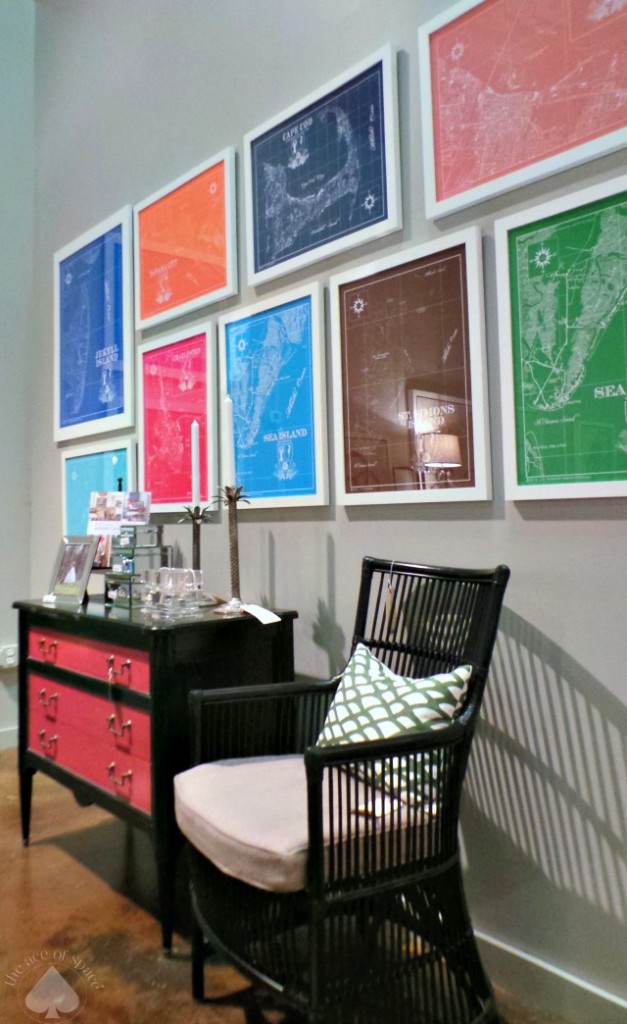 Photo/Vicki Bolick-The Ace of Space Blog
I adored these custom prints honouring a special locale from a honeymoon to a memorable family vacation.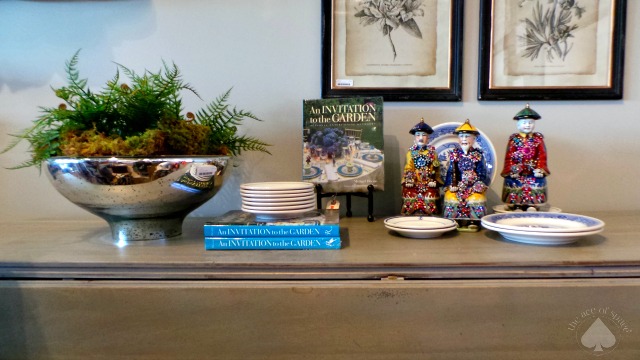 Photo/Vicki Bolick-The Ace of Space Blog
The Chinese figurines were encrusted in crystals, and of course what tabletop display doesn't benefit from something shiny and silver?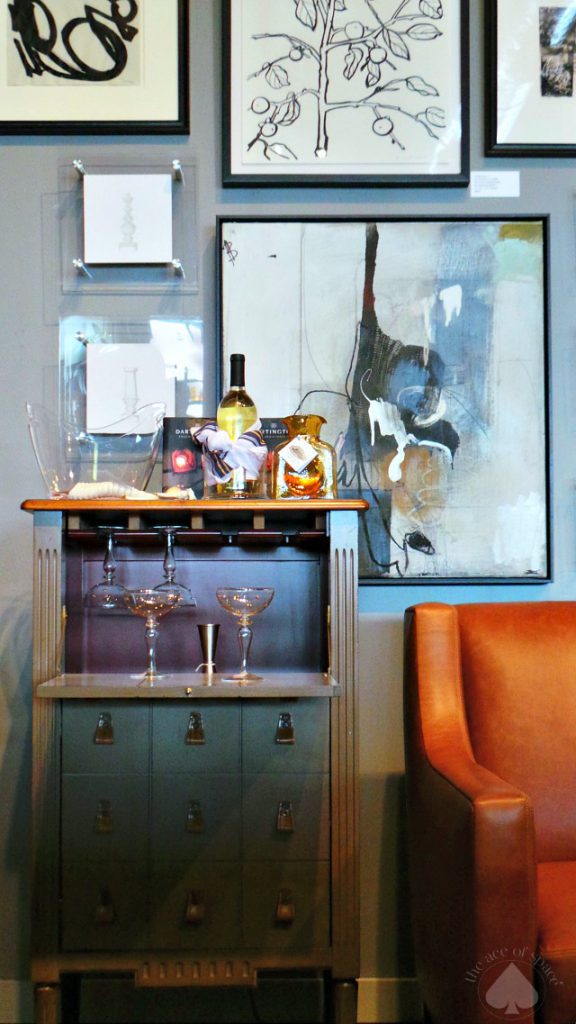 Photo/ Vicki Bolick- The Ace of Space Blog
Wall-scapes comprised of etchings by Mitchell Black, and original pieces of artwork, all evidence of Steve's expertise in not only hanging & framing artwork, but creating it as well.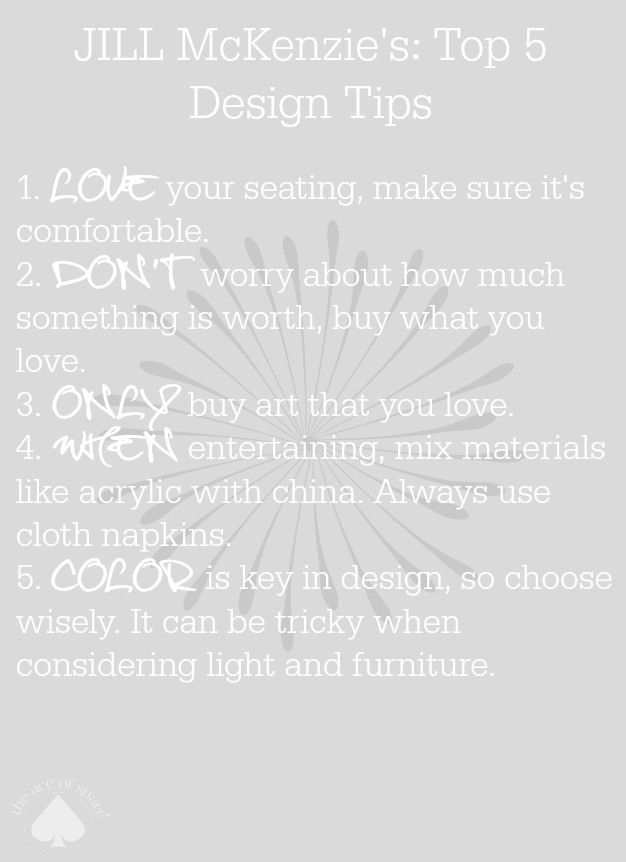 Vicki Bolick/ The Ace of Space Blog
Of course, we all want to know the "Tips of the Trade," and Jill graciously shared some of her design philosophy. If you live in Atlanta, visiting Steve McKenzie's is a must. If you live outside of the ATL, visit them at www.stevemckenzies.com, so you can browse their inventory at your leisure. I want to thank Jill & Steve for being so gracious and welcoming, and allowing me to take over the showroom for photographs, of which I took many. So expect a Part II sometime soon. Next week I'll be interviewing Lisa Gabrielson-Russo, and you won't want to miss it.
As always,
Be Inspired. Be Amazing.