I have a bucket list, or a list of sorts which has the title "Designers I Will Hire When I'm Rich."  In this ideal dream world that I have created, I will own a mansion in Newport, Rhode Island  one of "The Gilded Age Mansions" (you absolutely have to dream big). It will have many rooms, enough that I could hire each of my design "fixations" to complete and finish a room. Angie Hranowsky would be one of the "chosen." I don't know exactly when she first caught my eye, but she has been in my folder, the one that sits on my desk as inspiration and a little motivation to "never stop creating beauty." Angie has been hailed as one of Traditional Homes "20 Designers to Watch" and watch I am. Not only has she ranked on some of the design industries most coveted lists, but her work has been featured in top shelter magazines such as House Beautiful, Metropolitan Home & Domino. With a flawless melding of periods & textures, her affinity for color has made her a standout in a world that for so long has been held captive in an endless sea of beige. (I do want to clarify that I have the utmost respect for neutral tones).  After a slump in the economy had many tightening their purse strings and making conservative choices, a refreshing burst of colour is what the world needs right now. This Charleston based designer is anything but traditional, and is redefining Southern design- paving the way for a whole new breed of "Style-makers."
So a few weeks ago I approached Angie, she was ever so gracious in responding and agreed to be a part of our "Top 10 Southern Tastemakers." The fact that all of our picks are extremely busy and have little precious time to spare, it is an honour to have them agree to be featured. So we e-mailed back and forth, and then I received the final draft. I was in the waiting room of a firm that we might team with on a product launch. I'm telling you this story because of what is yet to follow. They were running late, (and I was on time) so I decided to check e-mails and saw one from Angie, I opened it, and the images she sent effected me in such a way that I had tears in my eyes. That's right, in the waiting room of a future client. So when one of the team members came out to let me know they were ready, my eyes were brimming chock-a-block full of salty pools on the verge of spilling over. Talk about a great impression. Of course, trying to explain the cause was challenging, but when "the Team" saw the images, it was amidst gasps and ooooh's…and ahhhh's, and the handing over of a box of tissues. Our reactions were a true testament to Angie's ability to not only create interiors that evoke powerful emotion, but are also reflective of the people who are lucky enough to live in them. So without further ado…I want to introduce our 4th "Tastemaker"-Angie Hranowsky.

Was there a defining moment in your life when you knew that design would be your career?
I started my career as a graphic designer, which I loved very much. But it was when we bought and renovated our first home that I knew my true passion was interior design. I've always loved interiors and spent countless hours designing rooms for my Barbies. From the time I was in college I was transforming my apartments, painting every surface and scouring vintage and second hand stores for pieces I could transform. So once I got  my hands on an entire house the deal was sealed.

 Do you have a favorite room in a home that you like to design?
I really like to design all rooms. I guess if I had to choose I would say living and family rooms, and kitchens. I love the possibilities that living-rooms and dens offer in terms of furniture plans and how they function. Kitchens provide the opportunity to work with amazing materials, and I love the challenge of coming up with original plans for cabinets and islands.

How would you describe "Angie's Style?"
I would describe my style as "Relaxed Modern". I'm a modernist at heart, but I love color and texture and mixing different styles. I like to create spaces that feel like they've been collected over time.

What is the one thing that most people wouldn't know about you?
I love to play backgammon.

What is the one piece of furniture you covet in your home?
My 4-poster chrome bed.

The interiors you design are so evolved and have a fresh modern vibe. What is your favorite design style to work in? 
I'm most drawn to mid-century furniture and architecture.

Do you have someone that influences your design?
Gio Ponti and Anita Pallenberg.

You have achieved so much in your career, where will we see you in five years?
With a growing design firm and collaborations for a line of lighting or textiles, perhaps a book…we'll see.
I want to thank Angie for being a part of our series, and of course I look forward to seeing what the future will hold for this design heavyweight. So now my readers you are in for a very special treat…no further words needed.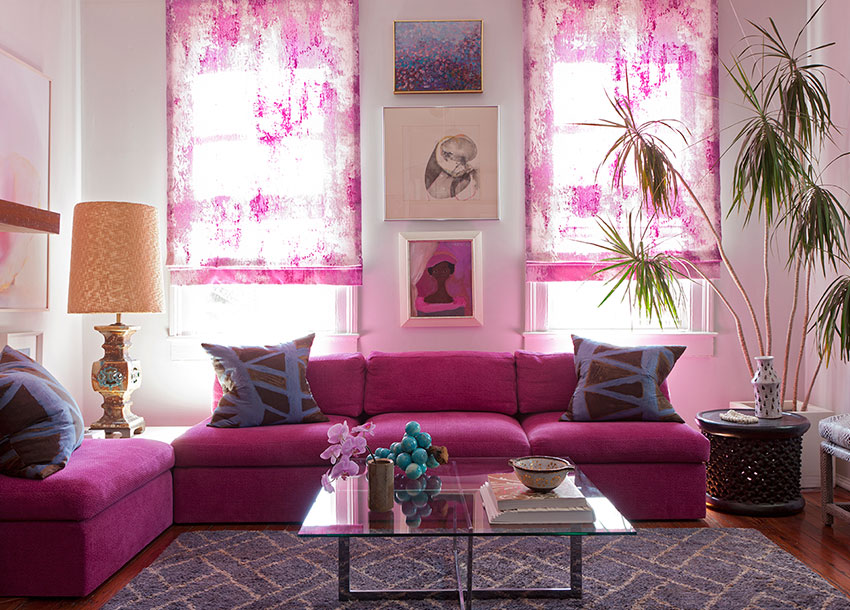 Photo courtesy/ Angie Hranowsky
Colour play…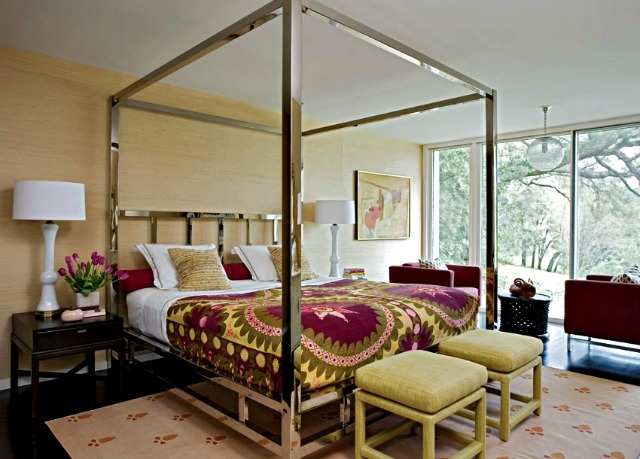 Photo courtesy/Angie Hranowsky
The perfect mix…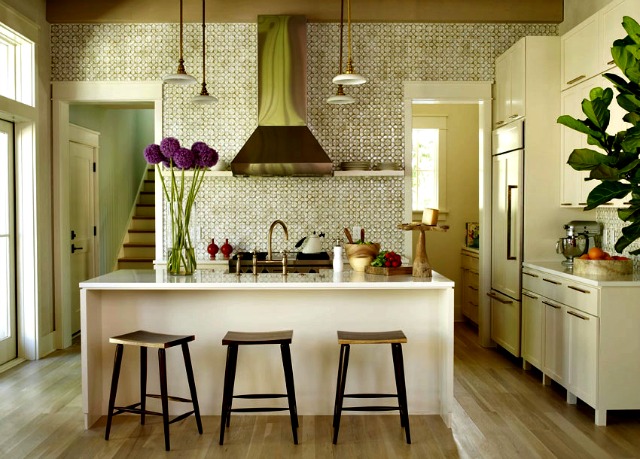 Photo courtesy/Angie Hranowsky
Modern glamour…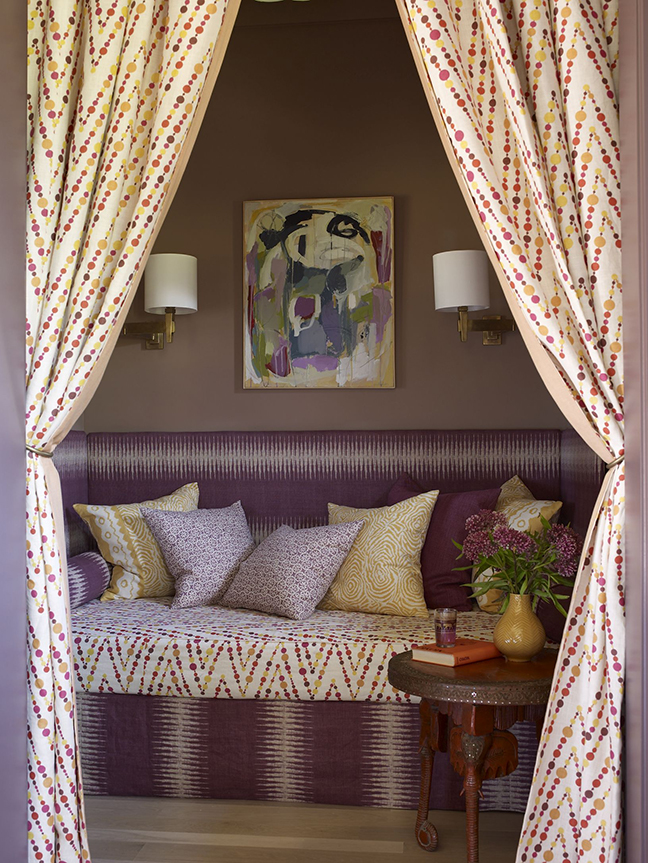 Photo courtesy/ Angie Hranowsky
Textural & so very stylish…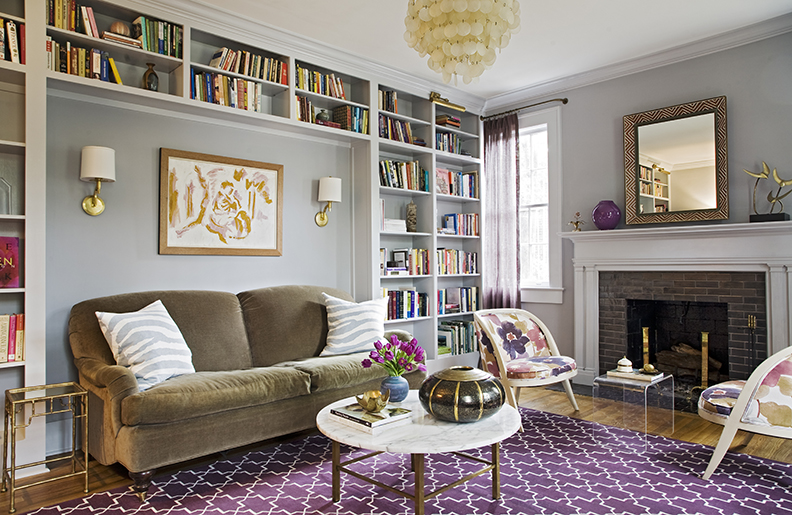 Photo courtesy/ Angie Hranowsky
Curated collections…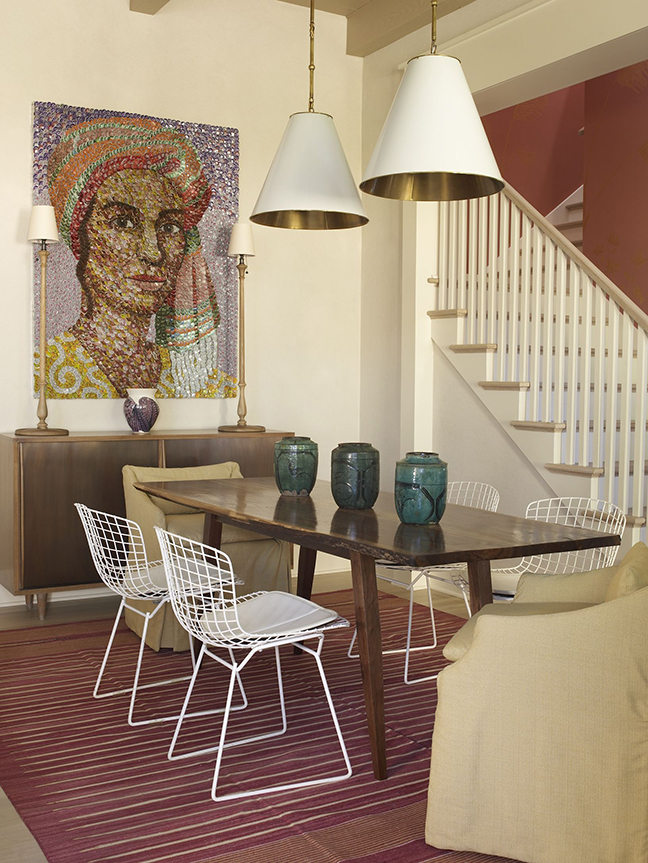 Photo courtesy/ Angie Hranowsky
Art, action, lighting…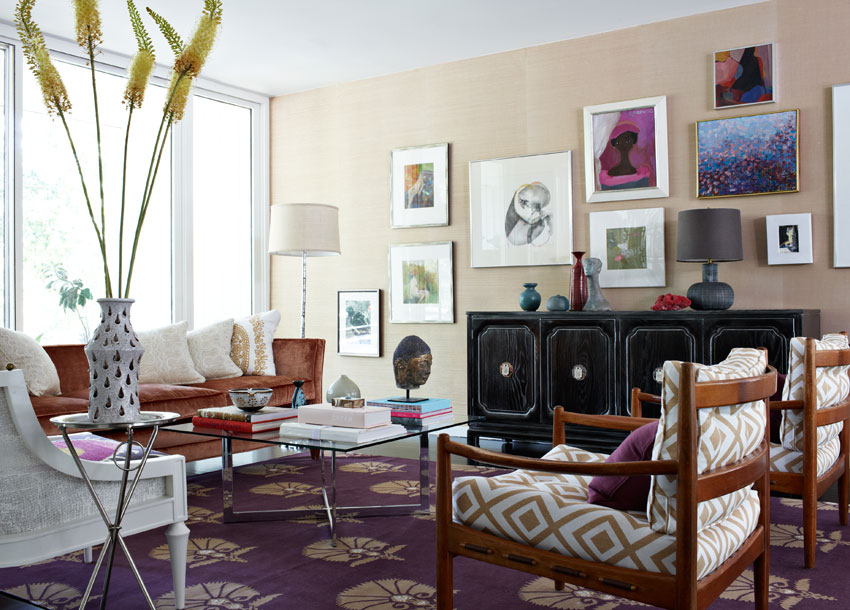 Photo courtesy/ Angie Hranowsky
An artful display…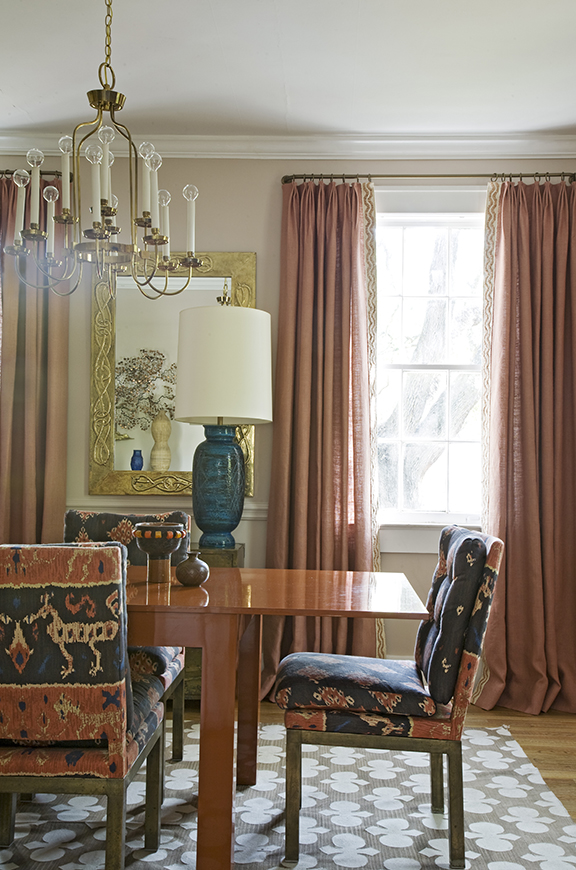 Photo courtesy/ Angie Hranowsky
Pattern play…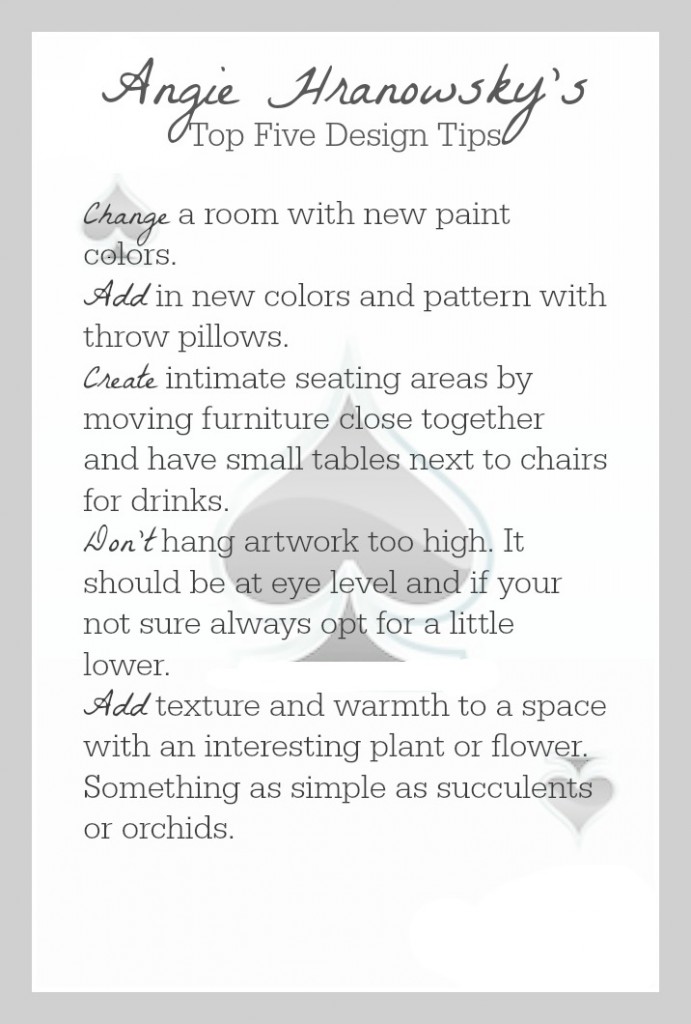 Angie's Top Five…
I know you are speechless right now…
Until next week.
Be Inspired. Be Amazing.