I looked up "trend" in the dictionary, out of curiosity it's "a general direction in which something is developing or changing." Of course, in the design world mention "trend" and people turn their nose skyward as if they were told that they had to consume an entire bowl of root vegetables (unseasoned). But, trends are the irrefutable driving force in interior design and on the fashion runway. If you used gold fixtures, gold accents over the past few years then you've used a trend. In fact, if you used a floral print or added a few tribal print pillows to your home, then you fall into the category of being trendy.  But, I am a "friend of trends," just not the type that are costly and fall into the murky depths of the "design pit" after a year or so. Remember the factory cart? Mass produced by a well-known furniture retailer to the tune of over $3500.? I saw that one coming quite a few miles away. In fact, I steered my clients away from even thinking of incorporating one in their home. I even told a client, "if you want a factory cart, buy a factory and you can use one all day long." Let's face it if you are stuck with a cart…you can't even give it away. Or at the very least it's been relegated to the garage. Now that falls somewhere between a very bad idea and a trend. So stay clear of the proverbial "factory carts" in design.
I love "trends" that are timeless. There are always quite a few that have staying power, and will be relevant now and years into the future. Not all trends are a bad idea, whether it's fashion for the home or closet. It's just that the word has somehow gotten a "bad rap." Pick what you love and can live with for at least five years (which is also time for a nice return on your investment). At least that's my philosophy.
Which brings me to gold grout & insets. I had a conversation with an industry friend last week, about gold grout. She said, "it's a trend," I said it's one that has staying power. It's gutsy, glamorous and timeless. The first time I truly noticed it was when I read an article about the newly opened Anahi Restaurant in Paris. Run down and tired, this space was literally transformed. Designer, Maud Bury  preserved the architectural and historical detail including the cracked tile, which was filled with gold leaf. The effect was jaw-dropping and a stroke of design genius.
So do I think gold grout & insets are a trend? If it is then it's a very timeless one, and one that I can live with for a very, very long time.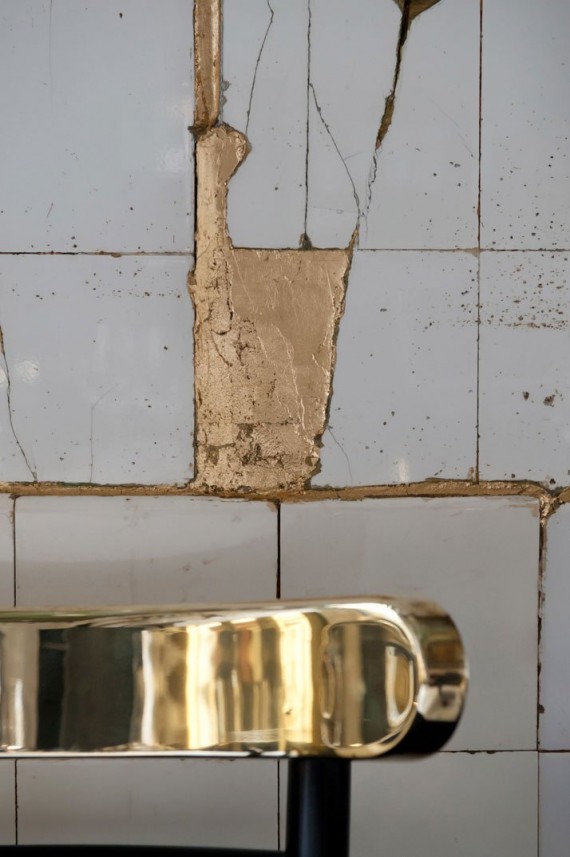 Photo/ Alexandre & Emile
A close-up of the tile detail in the Anahi Restaurant, Paris. Gold leaf was used to fill the age old cracks & crevices.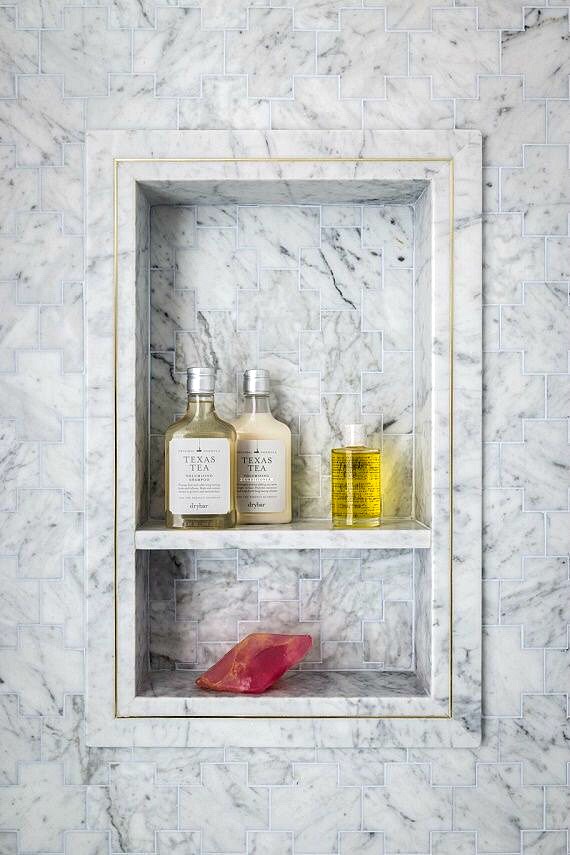 San Francisco Decorator Showhouse/ Nest Design Co.
A little gold inset adds definition and dimension to this niche…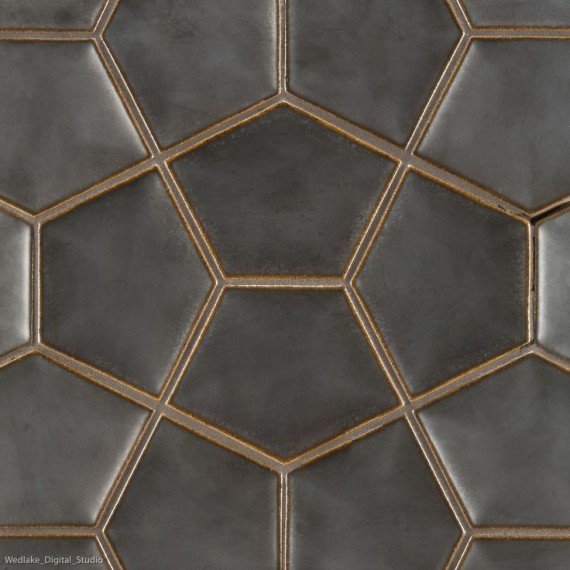 Photo/ Wedlake Digital Studio
Gold grout is the perfect contrast to matte black tile. Ann Sach Tile in Oagassian (source).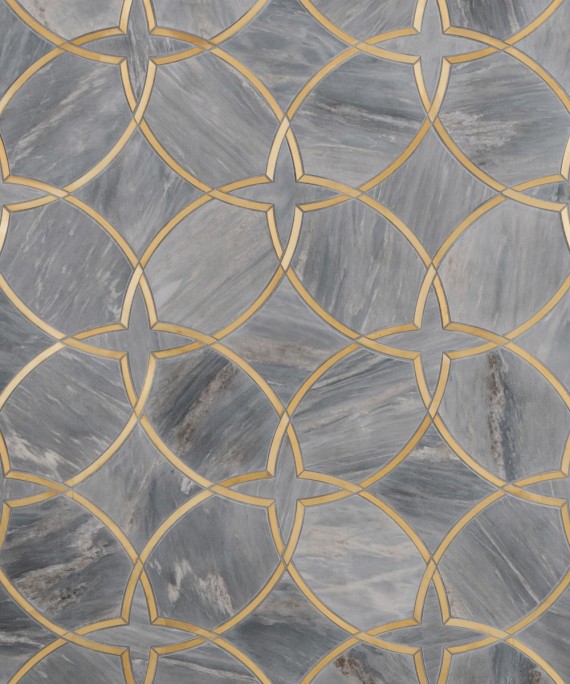 Mosaique Surface/ Moscow Grande
I love the inset gold grout pattern against the richness of the marble…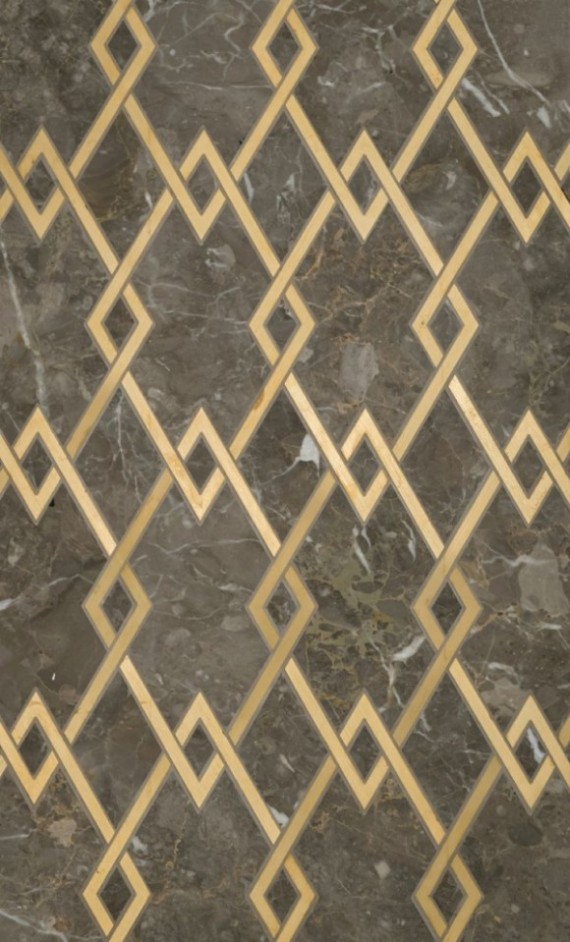 Zurich Petite Water Jet by Mosaique Surface
This would just be a slab of granite, but the gold inset just elevates this natural material to a whole new level of stunning.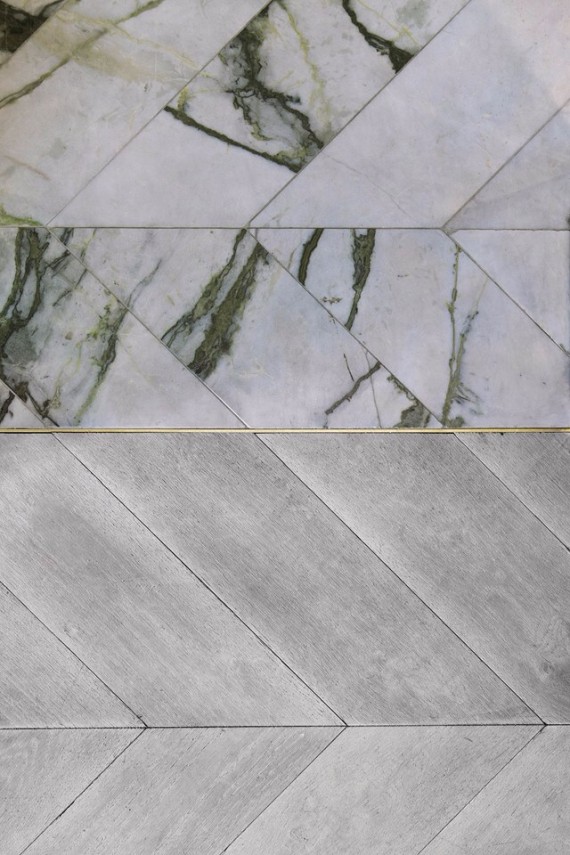 Via House & Garden UK
A brass strip seperates two divergent patterns and adds a touch of sophistication to the floor…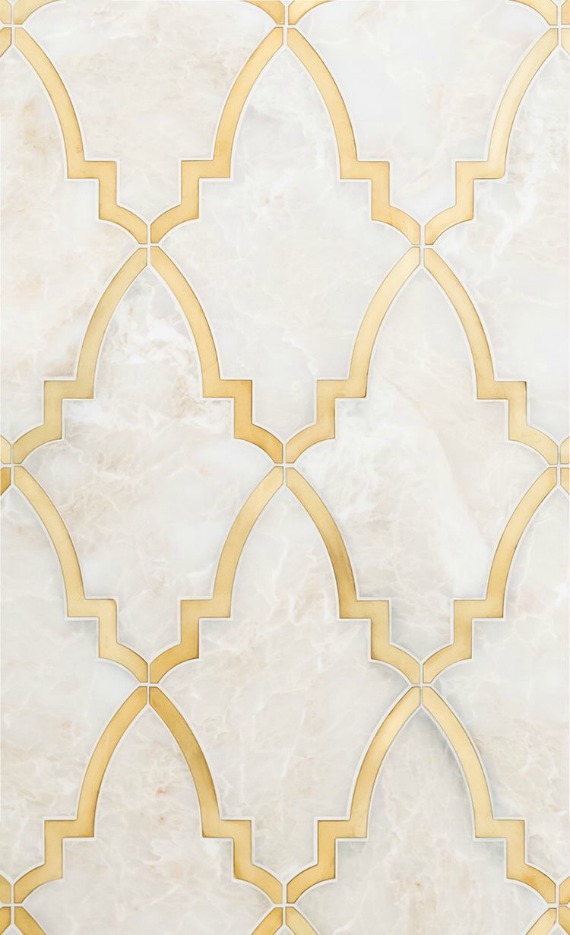 Paris Grande Water Jet by Mosaique Surface
Yes, this is spectacular, and I could easily see it gracing the floors of a palace of any size, whether you're royalty or not.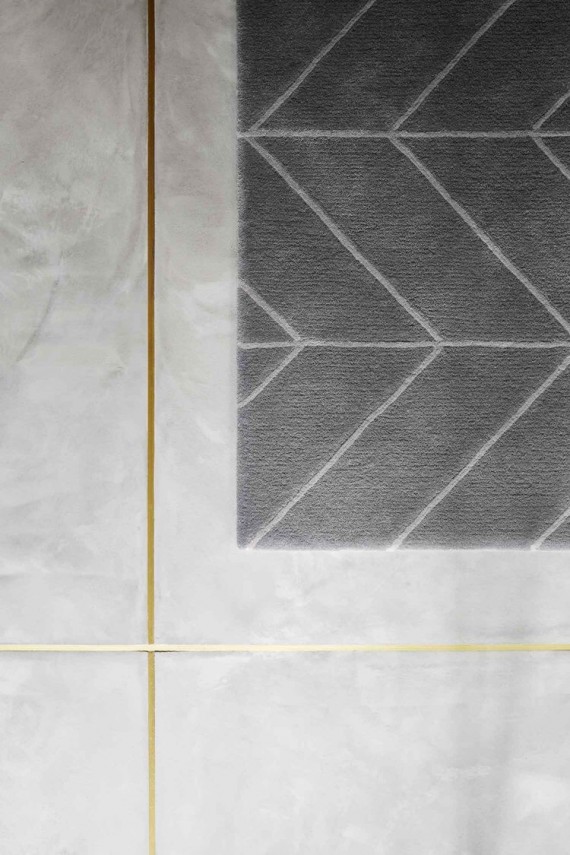 Pask Office by Mim Design
Gold grout takes a simple tile and gives it a touch of glamour.
I hope you are inspired to go for the gold in your home!
Until next time
BE INSPIRED. BE AMAZED.
As always don't forget to follow us on Social Media for more design inspiration & happenings…
https://facebook.com/theaceofspaceblog
http://pinterest.com/bolickinteriors/
http://instagram.com/theaceofspaceblog
https://twitter.com/theaceofspacebl