This post is about a special project that I'm undertaking this week. It's for my daughter. She is the only reason that I am emerging from a temporary design break, while forcing me to sharpen my drafting pencils. While we were fostering her, we decided to make my office her playroom and move my office downstairs. The one thing that we didn't anticipate was that she wouldn't spend any time there. Because of her history, she doesn't like to be in any room alone. We all agreed as a family that we would convert the space into a family room, complete with TV, video and space for all her dolls. So this week, I am going to paint, get furniture moved in, and do the reveal on Friday. This is a special request to my husband's co-workers and wives. Please do not tell Mr. B. that I am painting, it will ruin his day. The last time I painted, I tried to fix a crack in a plaster wall (this was at our old house, think horsehair plaster in a 90 year old bungalow), after doing a little research, I was instructed to take a putty knife and scrape at the crack until all the loose plaster was gone. Well, I did that and scraped off an inch in depth of plaster on the entire wall. It took me 2 months to find someone who works with plaster, evidently it's a lost art-form. I think that was about the same time that Mr. B. started talking to me again. Seriously, how hard would it be to paint drywall? Stay tuned.
For this project,  I ordered FLOR tiles in "Spot On." I'm painting the walls. (If I were brave, I would mix all my test paints together and call it a day). I've already purchased a television stand (via HomeGoods)…Yes, I am "HomeGoods Happy" (free plug) at the moment. It wasn't the Ralph Lauren to-die-for piece that I really, really, wanted. Mr. B. said "no" and then hung up on me before I could start reasoning with him (so maybe painting the room is a little "revengy.") I took a gorgeous Art Deco cabinet out of storage, the perfect piece to house "The Fashionista's" board games.  The cabinet was right off a container from England, and was a gift from a designer I used to work for.  It was a pay-off for my silence, and the endless loop of whining i.e. how much I loved it, how much I wanted it, and how little she paid me. Paired with a slip-covered sofa, a hair-on-hide ottoman, personal artwork, and natural linen drapery with 2″ Charlotte Moss fabric tape, it should be "fait accompli". If I can finish a 10,000+ square foot house for a client in 3 months this should be a walk in Central Park, right?
P.S. I mentioned a sabbatical from working in design, there are three reasons:  One has to do with a book, which will be available in the fall (fingers crossed);  the second is a video series that we are doing on the blog which is very, very labour intensive; the third is because my blog has become a business. Currently, I am referring clients to several fabulous designers in the area, one of which is working on a gorgeous mansion for a professional athlete (for the referral, she has promised to share the pictures with me first, that is if she doesn't get published). Oh, and she sent me a Tory Burch bag as a gift…this will surely keep the referrals coming her way.
Now for a peek at what is going into a "special space" for my daughter…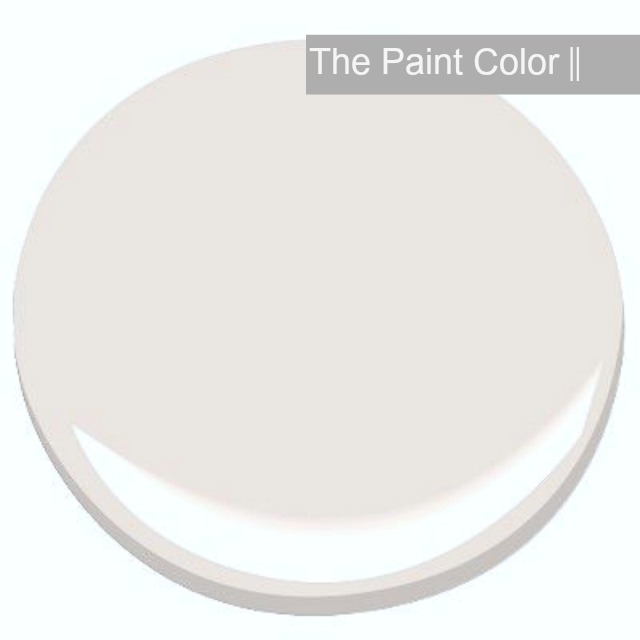 The paint- "Melted Ice Cream" from Benjamin Moore, a "taupe-y" pink, the perfect foundation colour.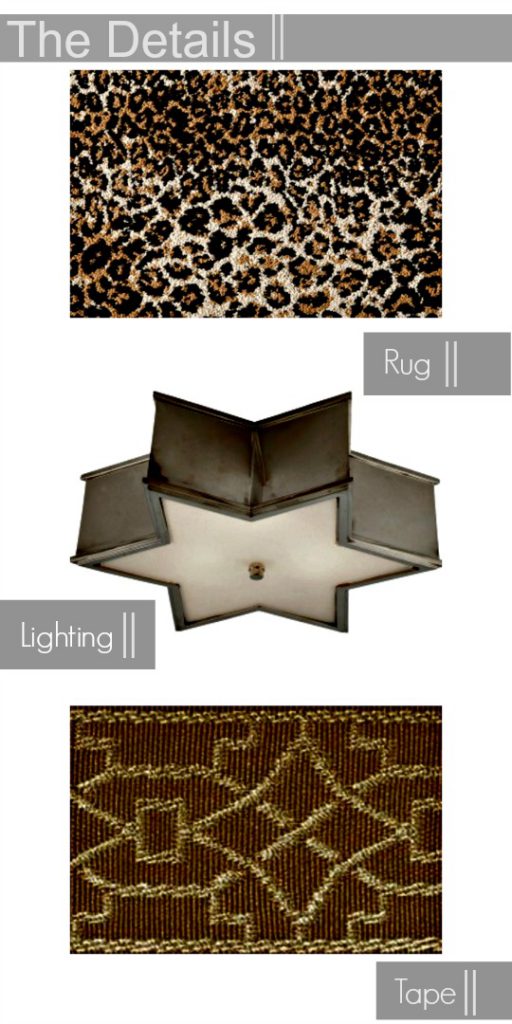 The rug-FLOR tiles in "Spot On," (of course we all know that Leopard is a neutral). The light is from Circa lighting and one of my splurges in the room. I spiced up the neutral linen drapery with 2″ decorative tape from Charlotte Moss for Calico Corners.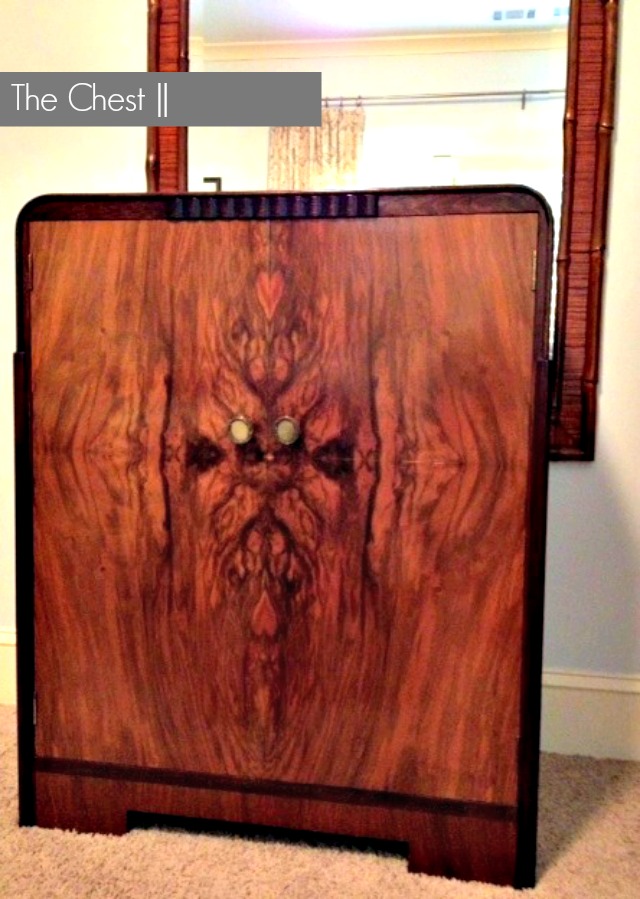 The Art Deco cabinet is fresh out of storage, and is without a doubt one of my favorites…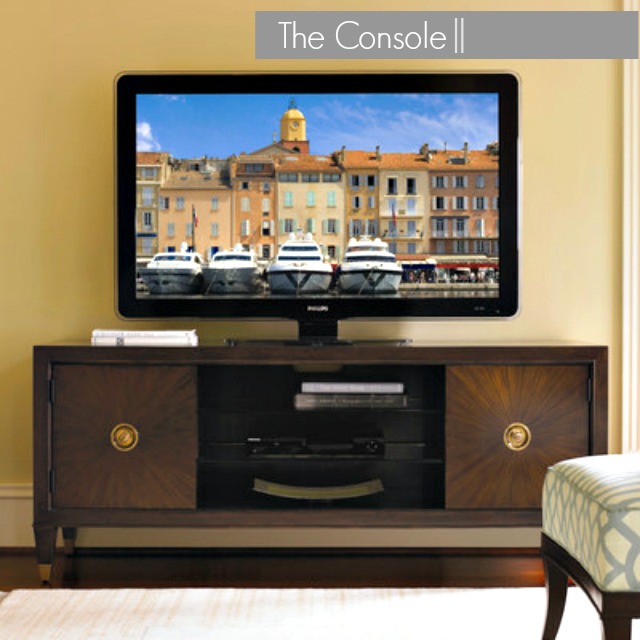 What's not to love? In my opinion this is the perfect television console.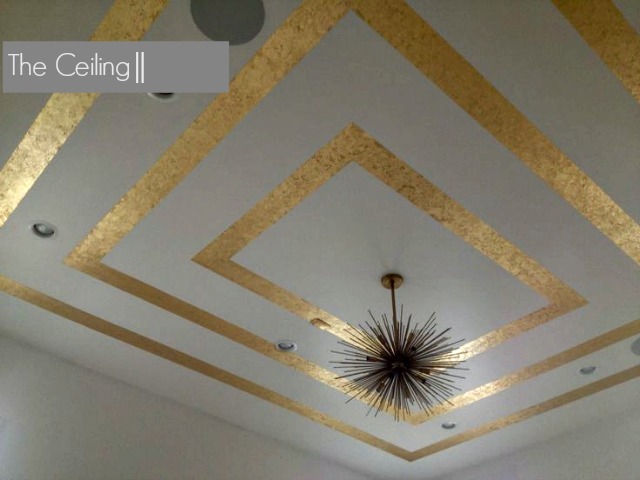 This photo and design is via Tracery Interiors, and I am absolutely obsessed.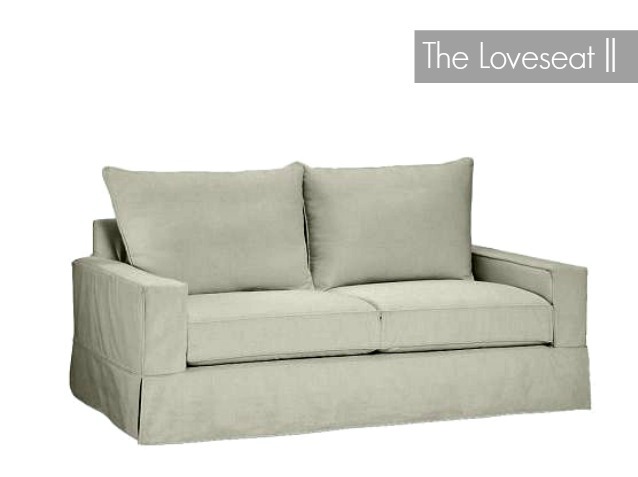 Hard to believe, but this will be our first slip-covered piece of furniture.  The fact that the slipcover can be laundered was the deciding factor…via Pottery Barn.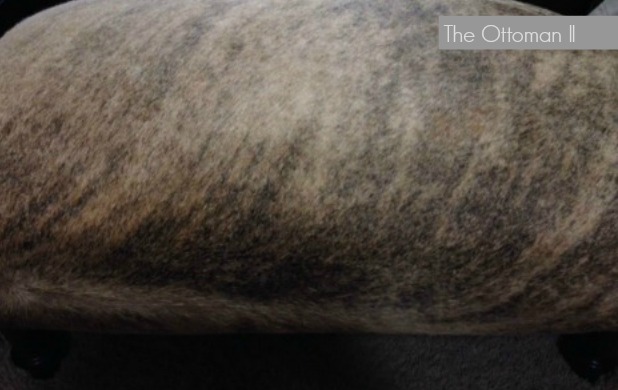 This is hair-on-hide ottoman in brindle will go into the room, adding another textural element.
The accent colours are going to be mauve, and 9 personal photos of "The Fashionista" will be hung on the walls after they have been processed through Waterlogue and printed on Watercolor paper. After Friday, I'll share the "befores" and "afters." Until next time…
Don't forget to follow us on Pinterest, Instagram and Facebook for more design inspiration. If you are interested in using our design services, but don't live in the area, we now offer remote design.