So where have I been lately? It's has to do with a whirlwind of travel…most recently to the "Big Apple" for BlogTour 2014.  I was even able to sneak over to ABC Carpet in NYC, and purchase the most adorable John Robshaw pillow (I had three hours before my plane left back to the ATL). I'll admit I did make it over to Kate Spade and Bergdorf's (yes, I am a power shopper). The pillow…well…it's the perfect finishing touch for a new and improved family room, and it passed 'The Fashionista" seal of approval. The "Afters" are soon to come…
If you've never heard of BlogTour, it's the brainchild of Veronika Miller, CEO of Modenus (modenus.com) and is "a globally recognized initiative that continues to expand it's community of bloggers and relationships with brands and trade show partners." For this group of fabulously talented like minded individuals we were the first to experience a number of hands-on learning sessions. WestEdge Design Fair LA sponsored a morning with Tess Casey (tesscasey.com), Floral Designer to the film industry, which included a tour of the flower district and the creation of our own individual floral masterpieces (using some tips she graciously shared with us). Tess specializes in "camera ready florals" for well-known movies and television series such as "Sex In The City," "Twilight," "The Devil Wears Prada," and too many to mention in one blog post. She was simply delightful, charming, witty, uber talented and someone I could wile away the morning hours enjoying a "spot of tea," all while listening to her riveting adventures in the world of "florals and film." P.S. She has a book in the works, and I can't wait.
From there we had lunch with DXV by American Standard at Eatly (and eat I did) choosing from a array of Italian delectables such as Prosciutto and artisanal cheeses followed by champagne glasses overflowing with rose coloured Prosecco (a little literary license here, we really didn't have glasses overflowing…yet). Of course, I do want give equal attention to Peasant & ABC Cocina.  These stellar restaurants were all memorable forays into the world of culinary excellence, and so very deserving of a huge round of well satiated applause.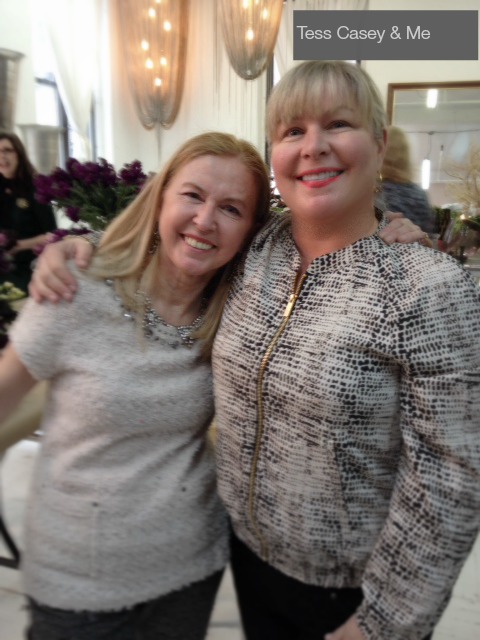 A morning with an icon of floral design…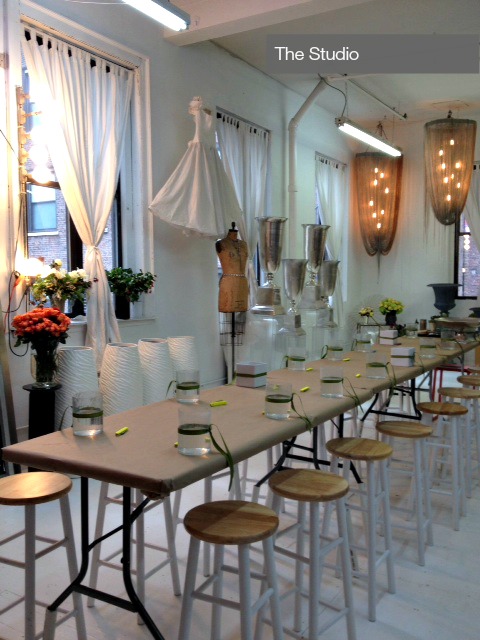 The studio of Tess Casey…
On our non-stop tour we spent an afternoon at the Miele Showroom, getting food photography & styling tips from the husband and wife team of House of Brinson, and being feted by one of the "Top 30 Chefs Under 30" for an Oscar worthy dinner in the Miele Kitchen. I will certainly be devoting entire posts to our sponsors, my mission has always been to introduce the most cutting edge products for the home, and sharing it with my readers. Miele has product offerings that are kitchen "game changers." With intuitive steam ovens and built-in coffee centers, they had my full attention the moment they introduced the product to our team, and began to showcase the features. Revolutionary.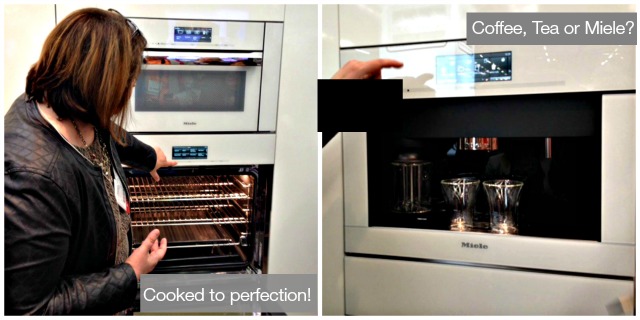 An afternoon with Miele, and some of my personal favorite appliances…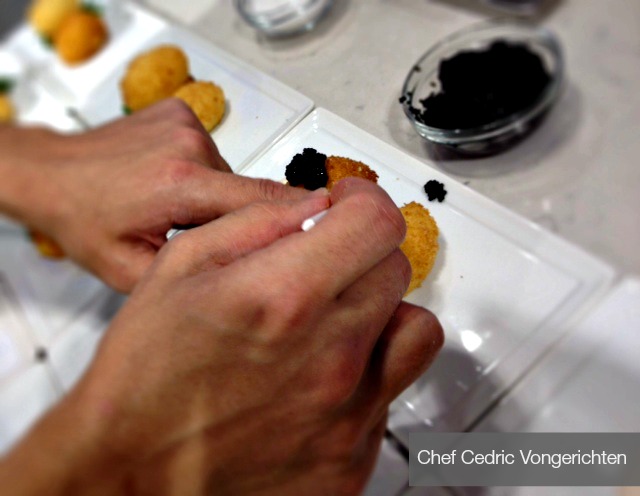 The "Hands of Greatness," the culinary genius of Chef Cedric Vongerichten preparing a dinner to remember at the Miele kitchen…
An afternoon was spent at the DXV by American Standard Showroom taking us into a world defined as "imagination moving design forward." Think furniture for the bath with features that are truly innovative. In fact, I would say that I have found my "dream tub," the perfect focal point for the Master-bath Reno that will be taking place at Casa B. this year. Since I consider myself to have discriminating taste, hats off to the design team at American Standard.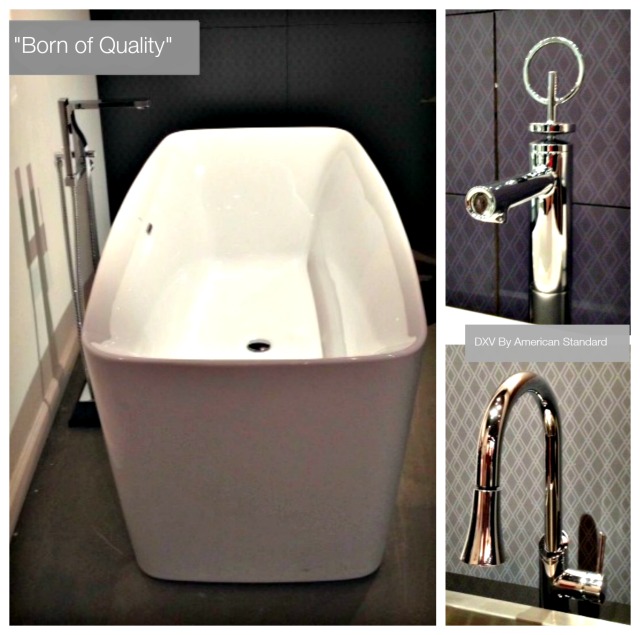 Clockwise-The Lyndon Tub, Percy Vessel Faucet, Fresno Faucet
At the AD Show we attended a presentation by Scott Stultz, Lead Designer for Rutt Handcrafted Cabinetry (www.ruttcabinetry.com/ruskin). I sat in the front row, and by the time Scott finished discussing his design intent behind the new cabinetry series, I was wondering how I could totally gut our kitchen. The thought process behind Scott's design genius for Rutt's handcrafted cabinetry- melds both traditional and contemporary styling. The details were breath-taking, and so very worthy of a separate post. A kitchen tour would not be complete without a little bling. Think Prizer Hoods (www.prizerhoods.com).  Prizer is bringing excitement back to the kitchen by giving the consumer a staggering array of hood finishes, from brass to bold, and I'm sold.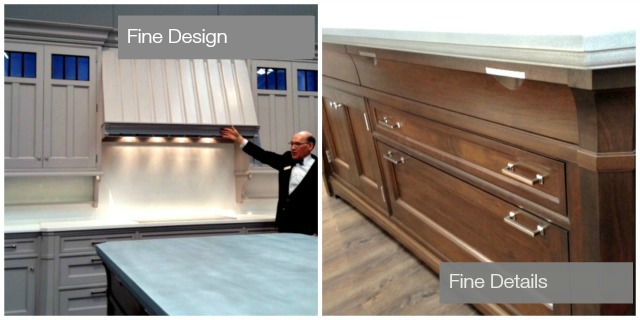 Rutt and Scott Stultz, a brilliant collaboration…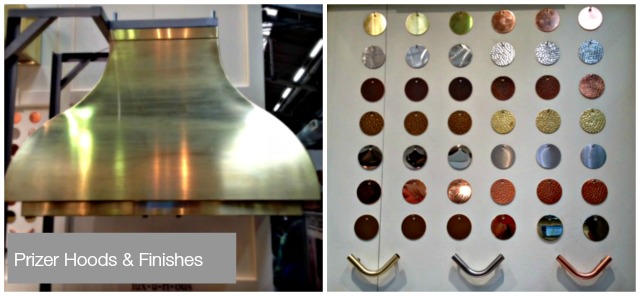 A vast array of finishes at Prizer…
I'll be covering all aspects of the tour in the coming weeks including the AD Show, Bunny Williams at Treillage (www.bunnywilliamshome),  an afternoon at McGuire, Neal Beckstedt Studio, Styling with Raina Kattleson and Photography Tips by Michele Scotto.
On our last day, I clicked my Kate Spade heels three times and where did I end up? At the shop of Bunny Williams with an amazingly talented group of people #BlogTourNYC.  I had the honour of spending time with these incredible designers and bloggers for four memorable days. A shout out to the "Team" (in alphabetical order, hey I am a former English major) Jill Abelman, Marc Abelman (www.insidestylehome.com), Jeanne Chung (CozyStylishChic.com), Maureen Coates (www.modecor.ca), Alison Habermehl (www.hdstylestudio.com), Jeffrey Johnson (jeffreydesignerllc.com), Deborah Main (deborahmaindesigns.com), Marcy Michaud (stylesson.com), Typhanie Peterson (www.typhaniepeterson.com), Faith Sheridan (faithsheridan.com), Paola Thomas (www.paolathomas.com).  I left "The Big Apple" feeling like there is "no place" like BlogTourNYC 2014. P.S. I want to send heaps of gratitude to Franklin Eighth, and the team of Sarah Sarna and Tina Ramchandani for the contributions made to the Tour, and making our last day one I will always  remember.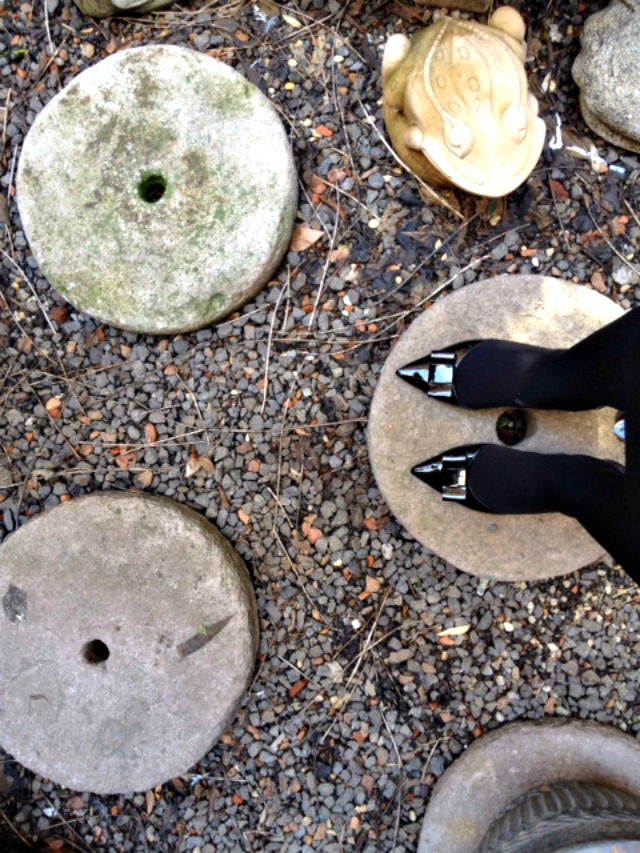 Finding my way through the garden area at Treillage…one step at a time….
 There is much more to follow in future posts about BlogTour NYC, and I promise to share the best of the best. As always don't forget to follow us on social media for more updates and design inspiration…
Until next time…