My restaurant bucket list is long, which is perhaps a good thing since this is a year long series. If you are just joining the table (or series). I'm highlighting restaurant interiors from around the world. While I do love a great meal, I enjoy a well-curated interior even more. So enter Bar Les Freres in St. Louis, the name literally meaning "to the brothers" in honor the owners two very lucky sons. The perfect spot for romantic dining if you live in St. Louis or are lucky enough to visit the area. With walls painted a rich shade of love red,  the hue creates the perfect backdrop for one of the countries most romantic restaurants located smack in the central part of the United States. In fact, recently this visual feast for the eyes earned the well-deserved distinction of being Missouri's Most Romantic Restaurant by Elle Decor.
Bar Les Freres may have the ambiance of a private club, but it was actually designed to feel like a well-curated library. Perhaps, an imaginary repository for tomes transported from a centuries-old manor. The decor seemingly passed down through generations of French gentry with a pinch of Downton Abbey. In reality, the centuries old patina was achieved through a modern day collaboration between Proprietor, Zoe Robinson Pidegeon & David Richardson of David Kent Richardson Decoration & Interior Design. With deer antlers framing the bar back and walls displaying artful arrangements of classical portraits, this award-winning restaurant with a distinctly Edwardian flair serves a decidedly classic French cuisine from Steak Au Poivre to a traditional French Cassoulet. Any way you slice it food and love are forever intertwined.
"Food is symbolic of love when words are inadequate." A Ian D. Wolfelt
Location: 7637 Wydown Blvd. Clayton, Missouri
Tel: 314.725.8880
Website: barlesfres.com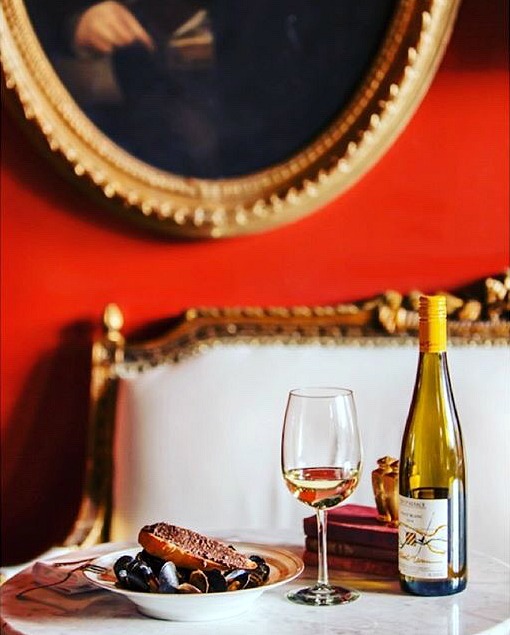 Image/ Bar Les Freres
Steamed mussels with Roasted Tomato Broth presented in the perfect vignette.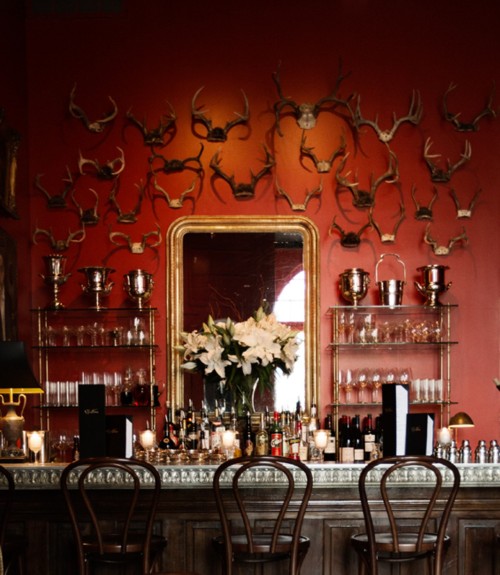 Image/ Riverfront Times
An eclectic display of antlers undoubtedly provides a topic of conversation…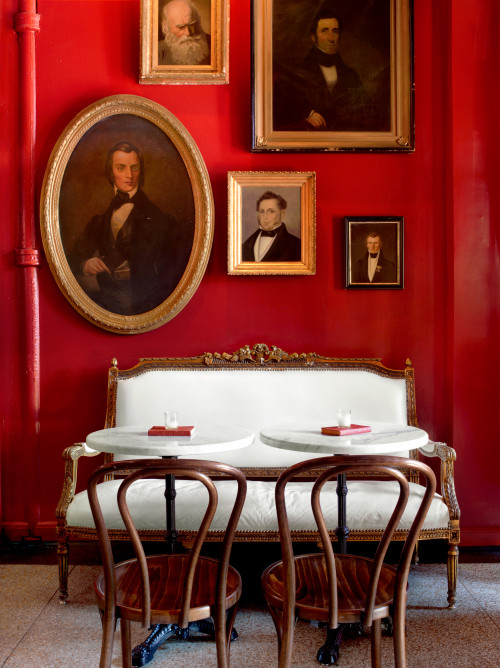 Photo/asid.org
An assorted collection of long-lost ancestors keeps a watchful eye over diners…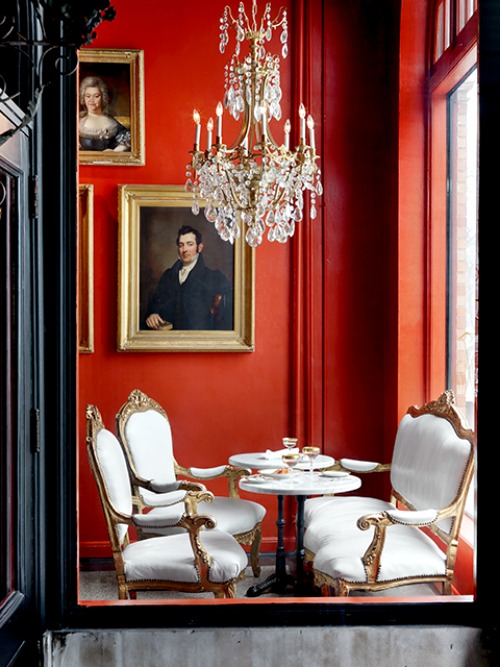 Image/ Bar Les Freres
The perfect spot to savor a glass of champagne outside of the arrondissement…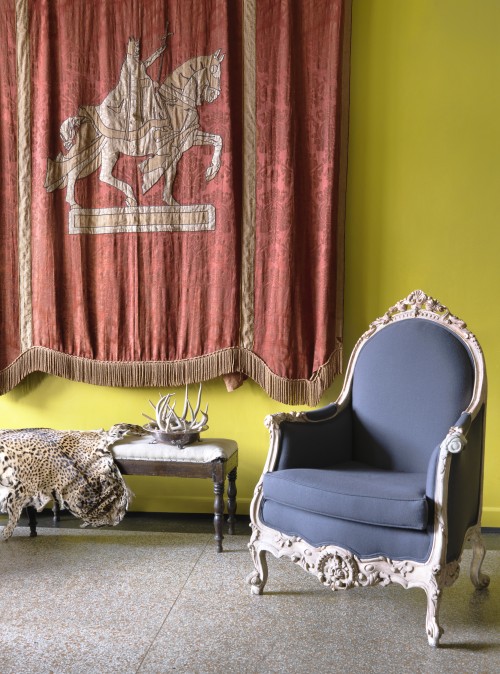 Image/ via asid.org
A lively shade of Chartreuse provides a vibrant backdrop to an ecletic assortment of French accoutrements…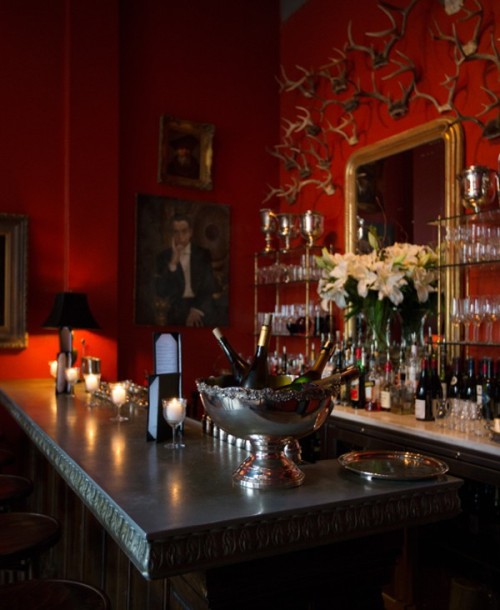 Riverfront Times/ Photo Jennifer Silverberg
The zinc bar adds another layer of patina while reflecting the candlelight's glow…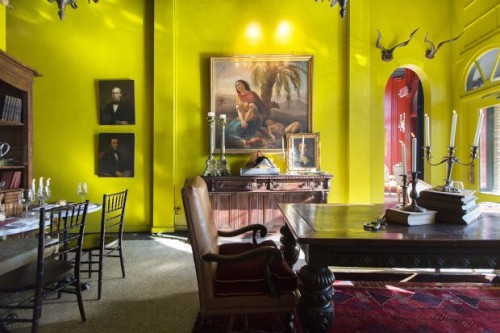 Image/ Feast Magazine
Chartreuse provides a vibrant backdrop to old world accoutrements…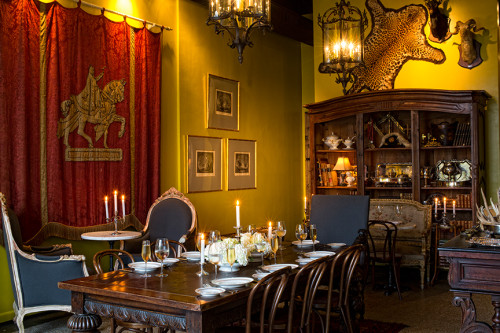 Photo/ St. Louis Homes & Lifestyles
A scene from a European country estate? Or the perfectly curated interior at Bar Les Freres?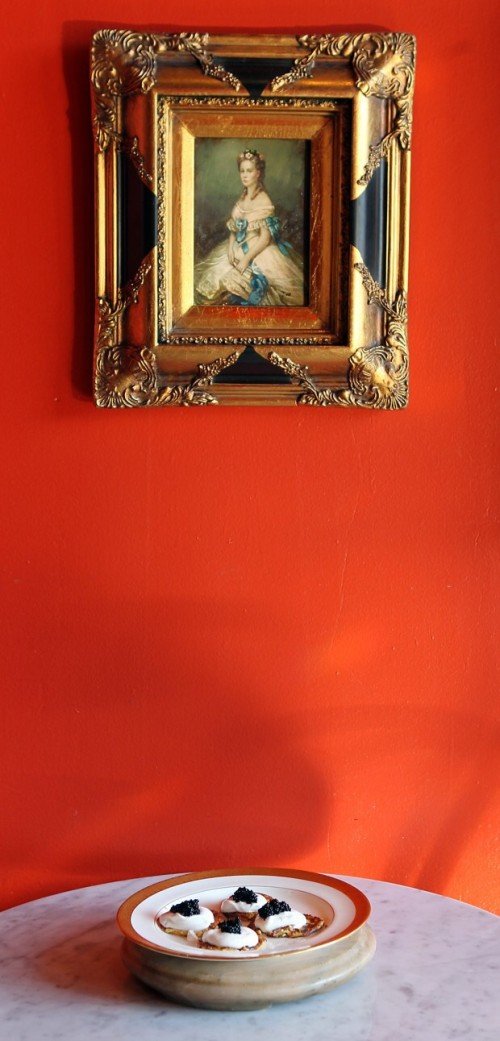 Image/ St. Louis Today
When food becomes art…
If you live in St. Louis or surrounding areas, or are even visiting check out Bar Les Freres we'd love to hear about your experience!
Until next time,
Live a life well curated…
As always follow us on Social for daily design inspiration and happenings!