As someone whose trade is writing (mostly about design), I have the opportunity to travel around the country hunting down, surveying & reporting on various trends during Market times. This week I'm fresh off the heels of the Atlanta Market, taking a few days to reflect on what I saw during this expansive Show. I visited a seemingly endless amount of showrooms exhibiting eye-catching product, and meeting with industry creatives. I decided rather than write one entire post, I'm going to cover each trend individually because I feel that each is so deserving of its own spotlight. Over the past year, and throughout my Trend Scouting adventures, I've noticed a movement in interpretive art that has captured my attention. For lack of a better term lets call them "Microsculptures." Not to be confused with the minuscule work of Willard Wigan, the YouTube sensation. Although, if you ever have an opportunity to watch one of his videos, it will give you a new appreciation for the nanotechnology that allows him to create pieces no bigger than the eye of a needle. Fortunately, for the vision challenged (like myself) the trend involves much larger pieces, yet no less captivating. With Microsculptures you create your own work of art with individual design elements encouraging participation in the creative process. As a designer, I can see all the possibilities of creating a Micro-sculpture assemblage in my own home. If you can dream it, you can create it, and therein lies the beauty of this timeless trend.
In fact, with the emergence and burgeoning popularity of Microsculptures anyone from Interior Designers to Homeowners can now create professional art installations. Giving those of us who are creatively challenged the ability to let out our inner "creative genius." With Microsculptures decorative elements can be arranged on a wall in any formation, allowing the imagination free rein. Individual components provide an opportunity to create a masterpiece on a wall, and if you fancy a change the pieces can simply be rearranged. Custom works of art can be created and installed in large arrangements or to supplement existing pieces. I call it "Art for Everyone," an opportunity to customize your walls,  your way. There are a few industry leaders in producing Microsculptures such as Gold Leaf Design Group, & Phillips Collection, and of course, I'm highlighting some product for inspiration!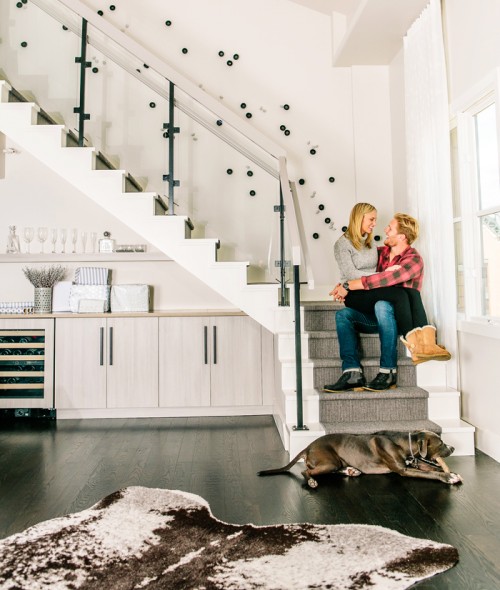 Photo via Colorado Homes Mag/ Designer-Ashley Campbell
The wall sculpture (Beehive) along the stairwell wall are actually individual pieces sold through Gold Leaf Design Group.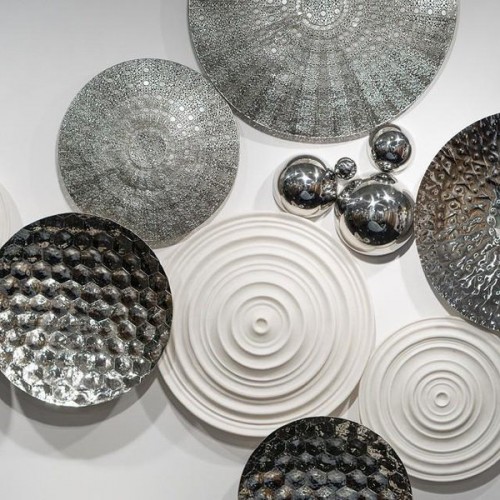 Gold Leaf Design Group
A combination of Samurai Medallions & Zen Wall discs can be arranged in any pattern…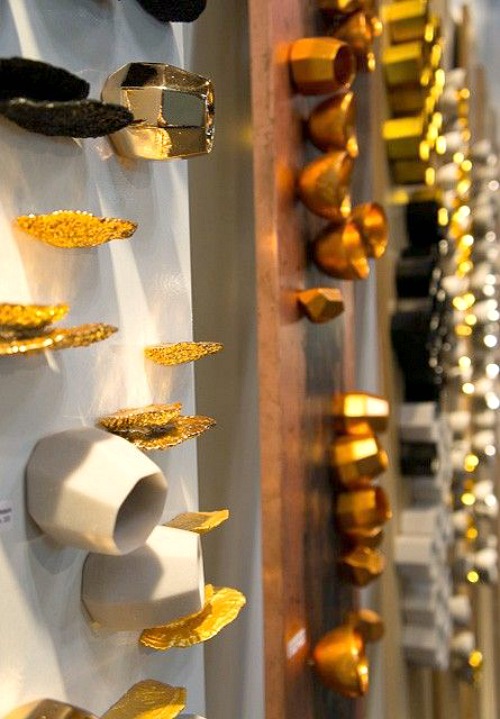 via Gold Leaf Design Group
Each piece from GLDG can be combined to form any type of sculptural or 3-D relief pattern on the wall.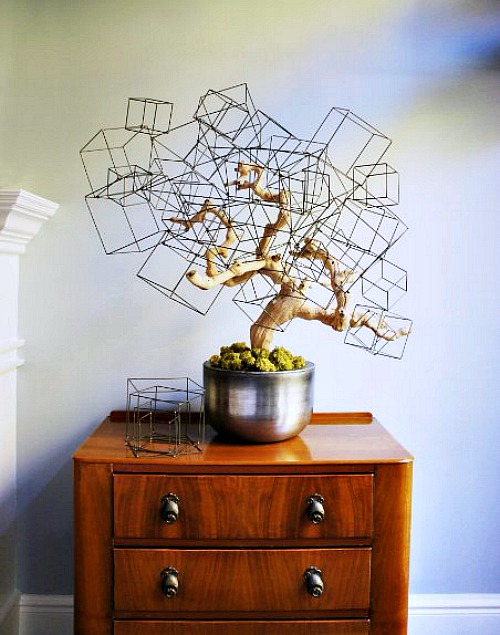 Gold Leaf Design Group
Each element of this "sculpture" is bendable to allowing you to build your own work of art.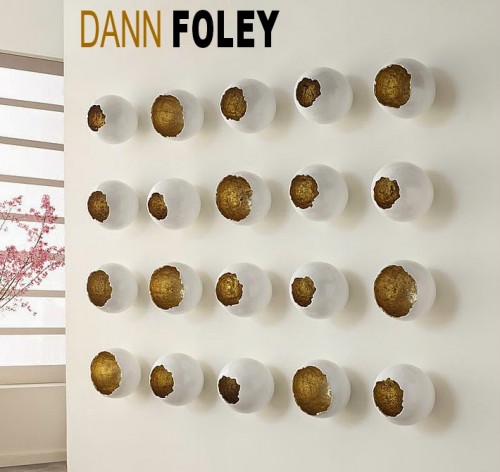 via Phillips Collection
Each "egg" can be purchased separately allowing for creative "free rein" during installation.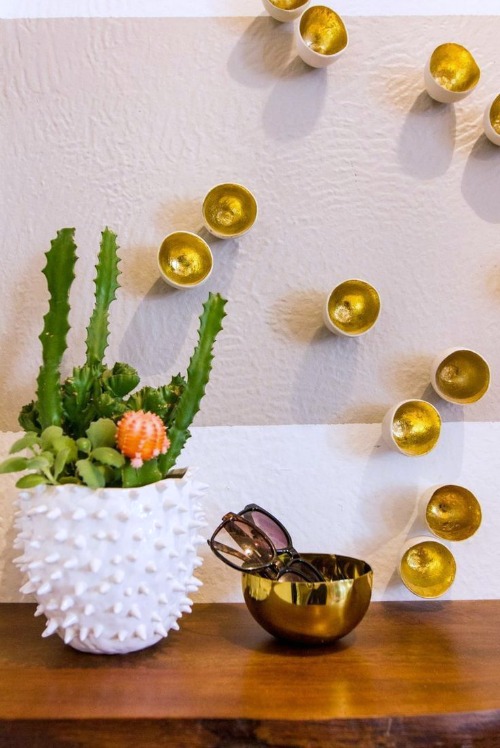 via Apartment Therapy
Microsculptures add dimension and interest and are perfect for small spaces or larger surfaces.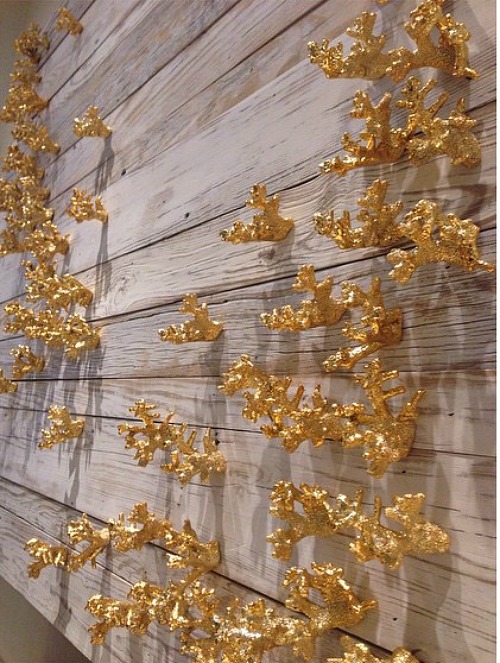 via Lisa Escobar Design
Each piece of this "micro-sculpture" can be installed individually, however, of note is the fact that they can also be used in hallways or bathrooms as an innovative coat or towel hanger. From Gold Leaf Design Group.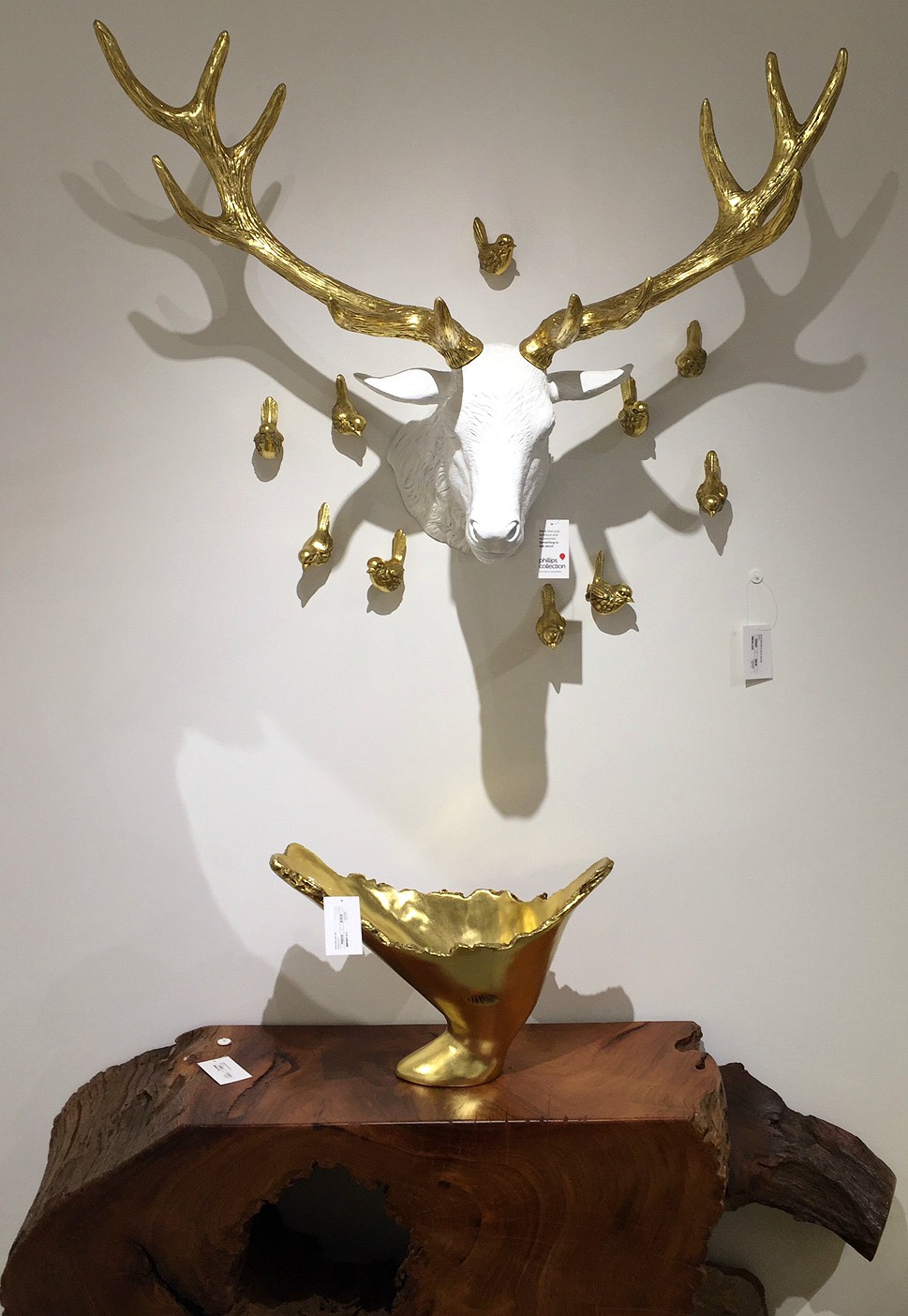 Phillips Collection/ Photo-Vicki Gladle Bolick
One of the most intriguing facets of creating "micro-sculptures" is that it gives you an opportunity to take several different design elements and create a unique piece of artwork.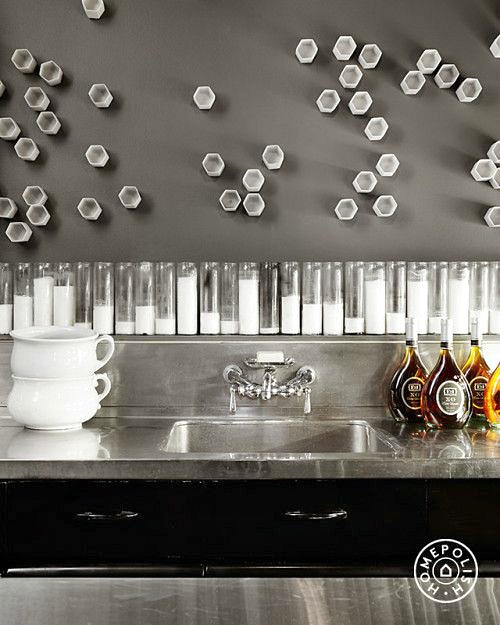 via Home Polish/ Designer-David Hopkins
This kitchen installation of Microsculptures creates the perfect amount of visual interest sans tile.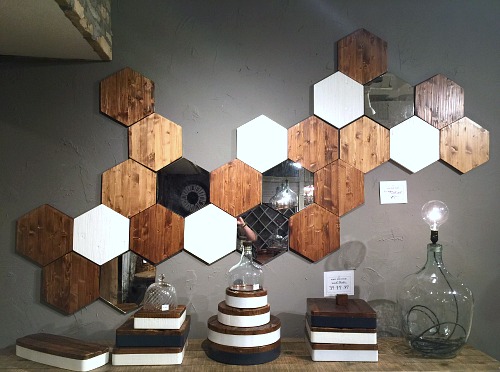 Europe2You/ Photo-Vicki Gladle Bolick
Hexagonal wooden tiles in reclaimed wood, raw & painted combined with mirrors created an interesting & stunning backdrop above a console.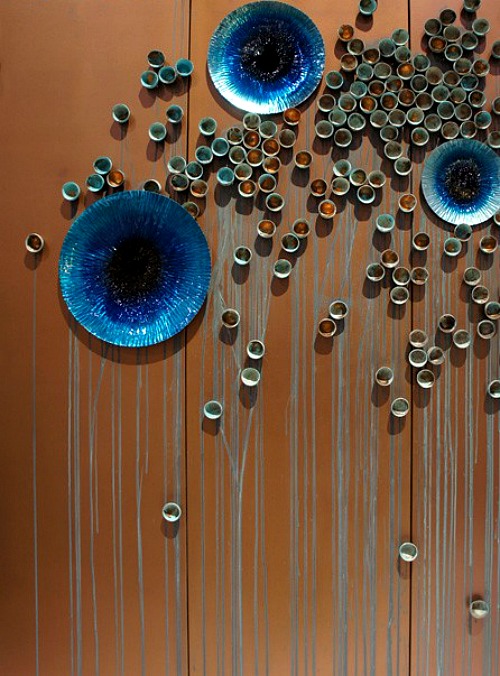 Via Gold Leaf Design Group
Is it a work of art? Yes, one that you can create.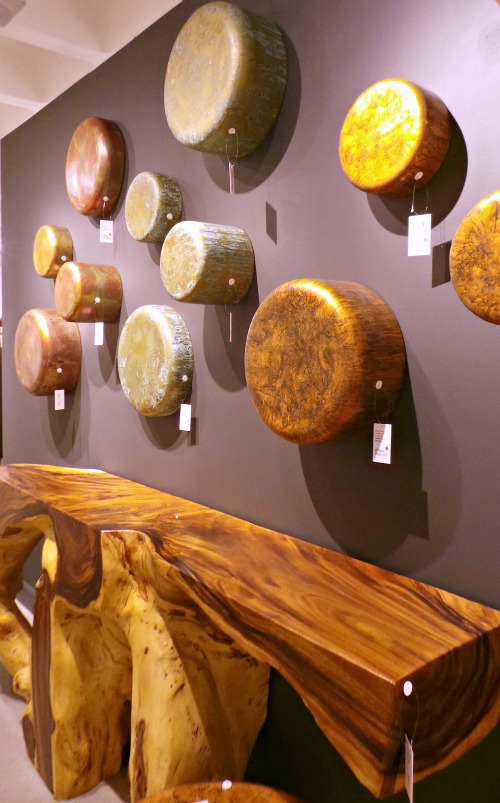 Phillips Collection/ Photo-Vicki Gladle Bolick
This micro-sculpture is comprised of separate pieces of copper (buttons), each unique & arranged according to your imagination.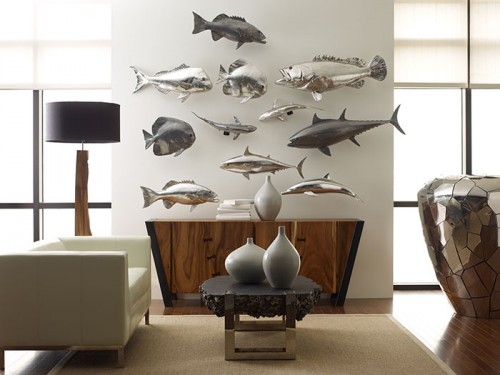 via The Phillips collection
Fish swimming in a very chic school…each sold separately.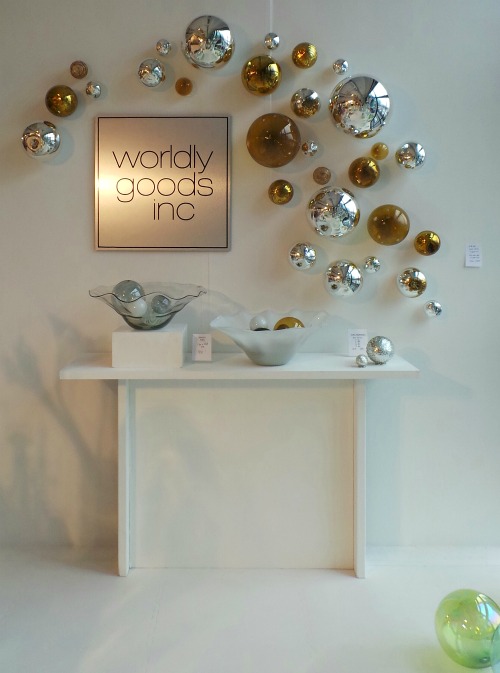 Worldly Goods/ Photo-Vicki Gladle Bolick
A mix of smoke and silver balls for creating personalized wall art…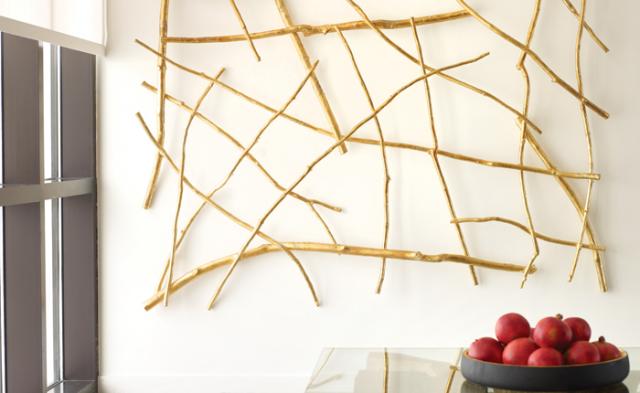 From Phillips Collection
Each gold tone branch can be arranged in any pattern to create the perfect organic micro-sculpture.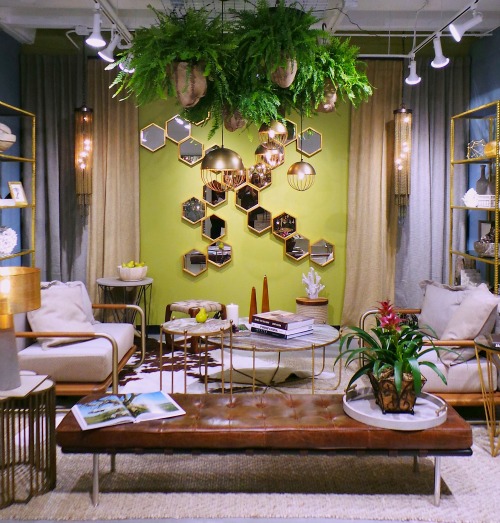 Designer/ Jamie Durie-Photo/ Vicki Gladle Bolick
Even mirrors can be arranged into an eye-catching "micro-sculptures." The mirrors are from Regina Andrew, and the arrangement was born from the creative genius of Designer, Jamie Durie.
The product featured is available to the trade only, however if you are interested in anything featured or to see more Microsculptures simply click on the links. There are many ways to create your own art installations and many places will sell design elements that you can use to produce your own masterpiece. This is not a sponsored post but just a representation of companies that sell Microsculptures.
Until next time,
BE INSPIRED. LIVE WITH BEAUTY.
As always don't forget to follow us on Social for more design inspiration & happenings. You can follow the buzz here:
Are you a designer or architect (interior or garden) design event organizer, artist, or have entertaining tips? Would you like your work, project, or exhibit published on The Ace of Space?  Please provide High-Resolution images (or similar quality) and a text description, and send them to Vicki@theaceofspaceblog.com.  We will review the material and your submission will be evaluated according to our Editorial standards.  Please note that not all submissions will be published; however, we urge you to submit again in the future. We do not provide monetary compensation for any articles or photo images, however, we will provide photo credits, website links & copyright details if requested.