Not many men who would abdicate a throne for love, but King Edward VIII gave up all the trappings of royalty, including a palace and expansive country estates, to live with the woman he loved. Undoubtedly, it became one of the most well-known (if not scandalous) love stories of the 20th century.
The Duke of Windsor and Wallis Simpson moved into the Sigrist House.
After the couple wed The Duke of Windsor was appointed Governor of the Bahamas. Upon their arrival, the Duke and Wallis Simpson moved into the Sigrist House while the Governors Mansion underwent extensive renovations. Designed by the architectural firm of Schoepell & Voivesky for British Aviation Pioneer Frederick Sigrist, the home was once filled with antiques from the prestigious British firm of Mallett Antiques.
The home contains 15 bedrooms and 13 full baths.
Over the years the residence has changed hands, but the impressive architecture remains intact. The 15,000 square foot residence features 4 bedrooms in the main house, 2 four-bedroom guest houses, and a 3 bedroom apartment for a total of 15 bedrooms, 13 baths, and 2 half baths. Imagine lounging by the azure waters of a private pool, surrounded by four acres of expansive gardens. A tropical paradise that features fruit and coconut tree and distant views of the Atlantic ocean.
Sigrist House has undergone extensive restorations.
The home has undergone extensive restorations over the last ten years including a custom kitchen. Each of the rooms features unique architectural details such as mahogany flooring, limestone tile, rare white mahogany paneling, and wrought ironwork. The four fireplaces were found in English country homes and were customized for the house.
Staged for sale, we can only imagine the possibilities. And if you truly want to the be "king of this castle" Sigrist House is now on the market for $8.5 million.
Scroll down for a look at this impressive estate.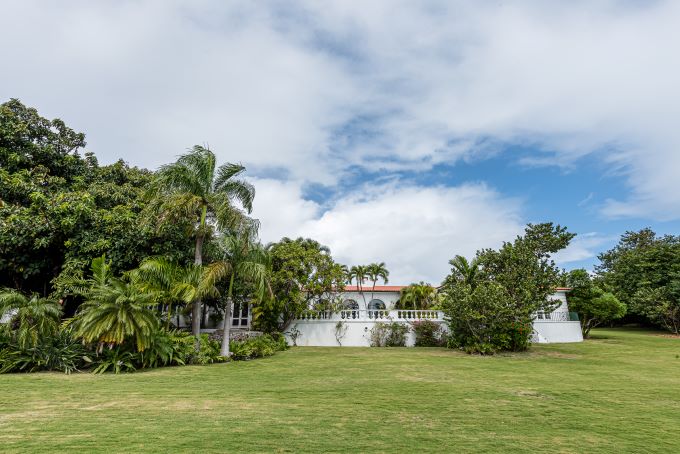 Damianos Sotheby's International Realty/ Mark Hussey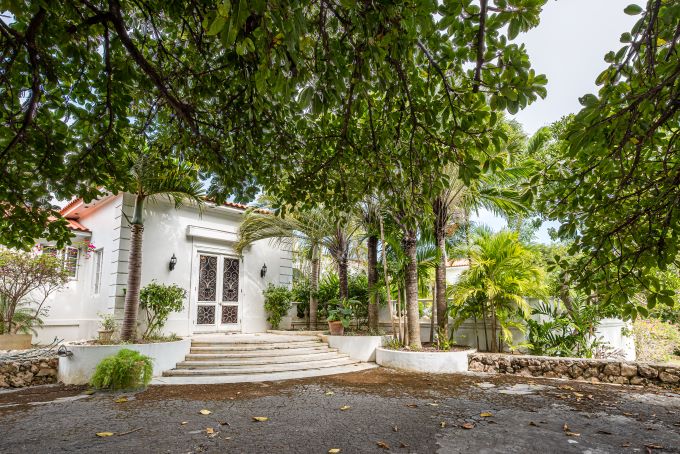 Damianos Sotheby's International Realty/ Mark Hussey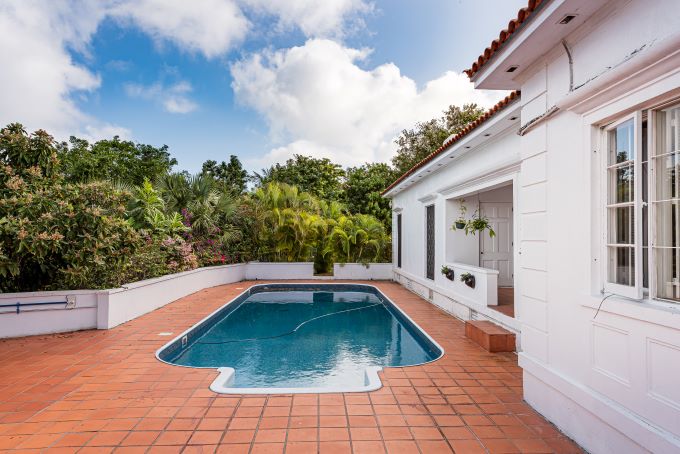 Damianos Sotheby's International Realty/ Mark Hussey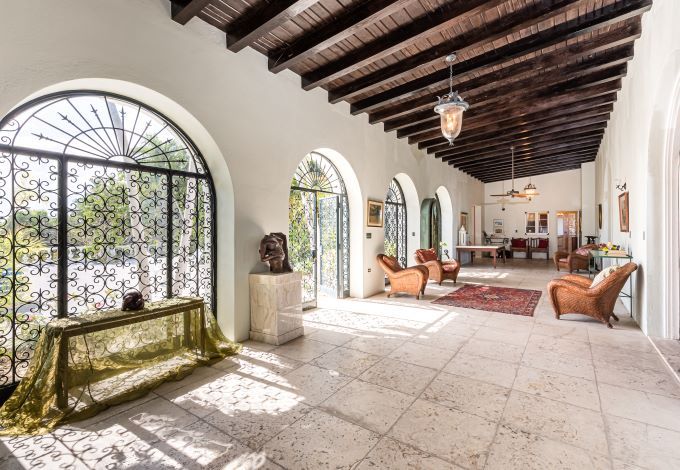 Damianos Sotheby's International Realty/ Mark Hussey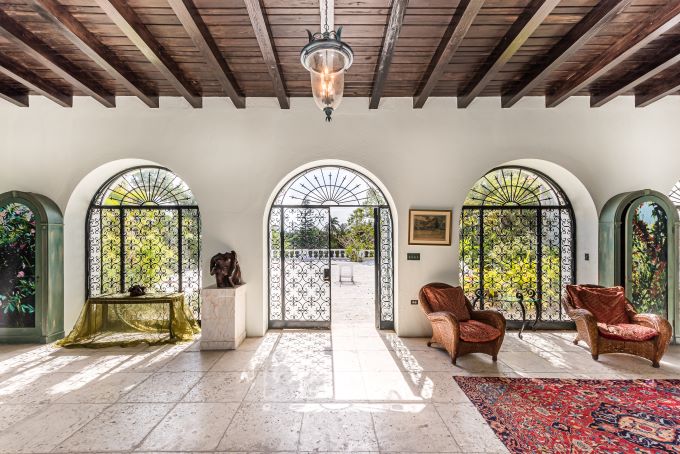 Damianos Sotheby's International Realty/ Mark Hussey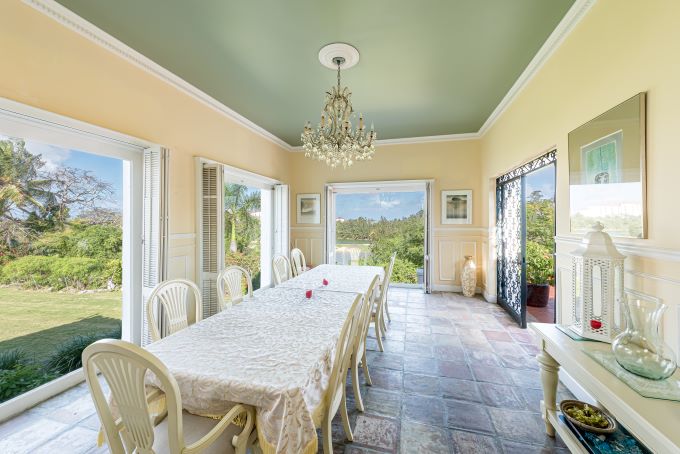 Damianos Sotheby's International Realty/ Mark Hussey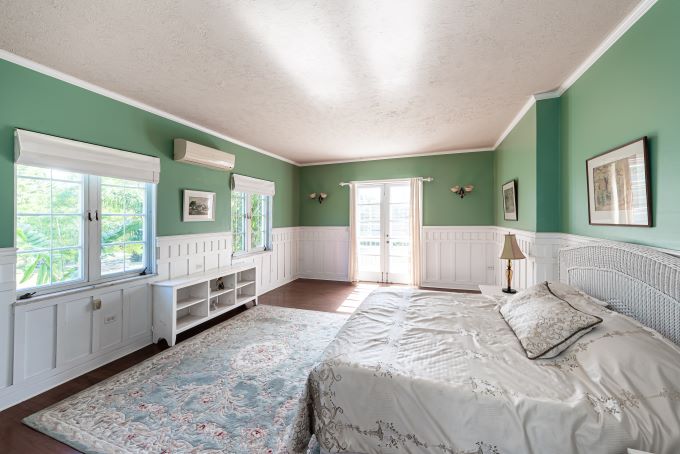 Damianos Sotheby's International Realty/ Mark Hussey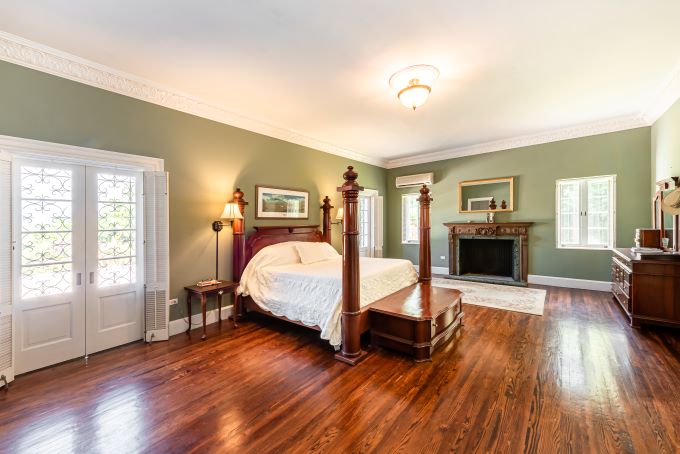 Damianos Sotheby's International Realty/ Mark Hussey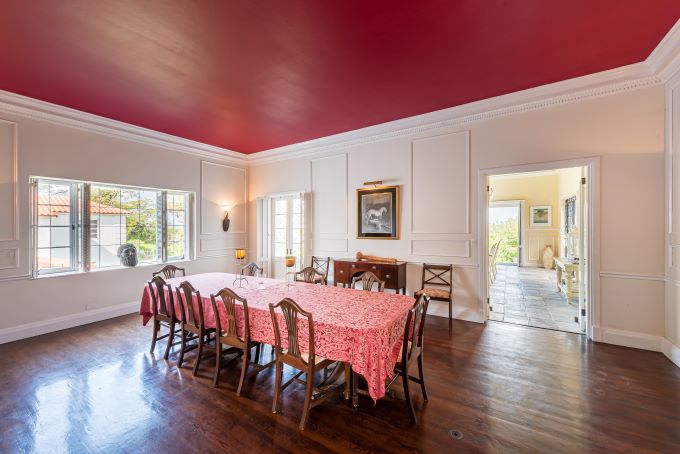 Damianos Sotheby's International Realty/ Mark Hussey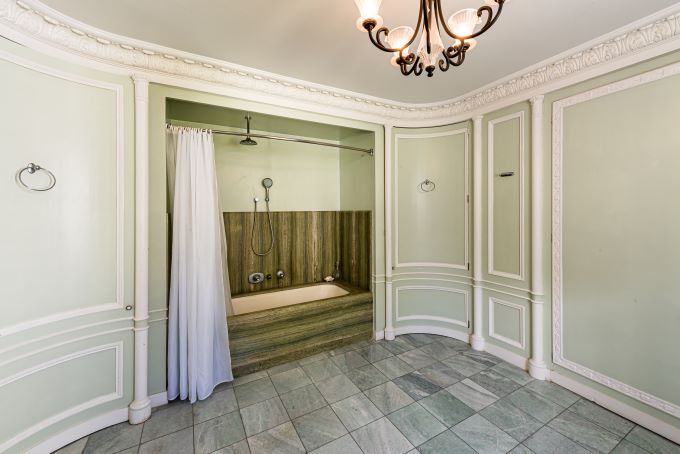 All photos with permission of Mark Hussey/ Damiano's Sothebys International Realty