Today was the day I was going to regale my readers with a mad recap of all the fun, fashion, interiors & photography I experienced during my trip last week to San Diego, but then I became obsessed with all the fabulousness at the New York Design Center. To be truthful, I am a New Yorker at heart (born and bred) who intended to stay in the South for a few years only. Then I met Mr. B., a southerner who wasn't going to budge from the sweltering hot state of GA (Who sets the A/C at 66° proving to this "Northern Girl" that he does like freezing temps). Give me a cold, blustery winter, and I would be perfectly happy. In fact, I have an ice-scraper, can of quick ice de-thawer, and a brush in my car, ready to be called into action in the event of powdery precipitation. (Mr. B. laugh if you must, but when it does snow in Georgia, and it will, I may be the only person in GA prepared). So when I was invited to be a Tastemaker and Blogger Ambassador for the New York Design Center, I was thrilled. Now I can visit my home state even if it's remotely. On Monday it will be about California, but today I'm feeling a little homesick. Seriously, I'm ready to wear my favorite pink cashmere sweater with the snowflake applique, but it's in the 90's here in the ATL. Instead I'll focus on the Big Apple and all things design related for the upcoming "What's New, What's Next" Event (#WNWN) on September 19. I wanted to share some stunning images from Dering Hall part of the New York Design Center, below is a small sampling of my favourite interiors. But before I share, I have a favor to ask, as a Blogger Ambassador for the NYDC, we get a little extra recognition for the most repins. It's an honour to just be a "Tastemaker", but if you are on Pinterest (which for me is pretty much… all the time) all I ask is that you click on the link provided, and "Repin" my Product Inspiration Collage. Repins go toward an extra pat on the back..you can"Repin" my board at pinterest.com/pin/277745501993600787/  Once the image pops up just Repin to one of your boards, thanks so very much…(at the very least I'll save face in front of Mr. B.).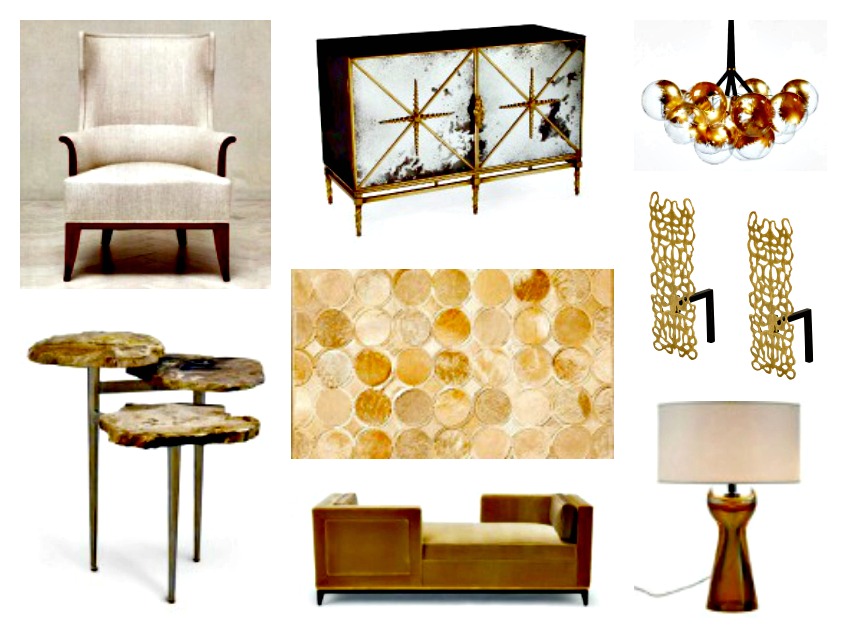 My Pinterest Inspiration Collage-"All That Glitters Is Gold."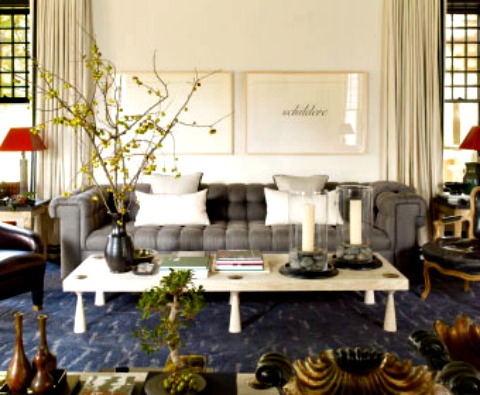 via deringhall.com
What I love most about this space is the tufted sofa, although tufting is really on trend right now, it still has timeless appeal.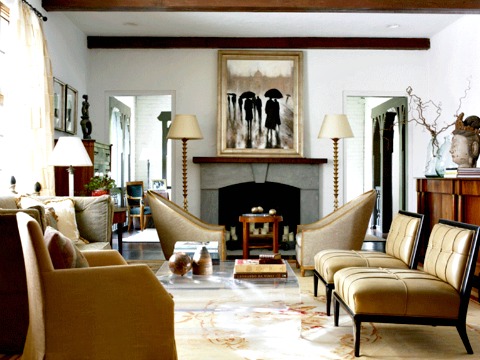 via deringhall.com/Designer Carter Kay
I have long been a fan of Carter Kay (maybe even a super-fan?). The mix of styles and textures really gives the room a curated look, and although this is a large space the seating groups are well thought out, whether for entertaining big groups or smaller intimate ones. I'm always a big fan of layering neutrals tones…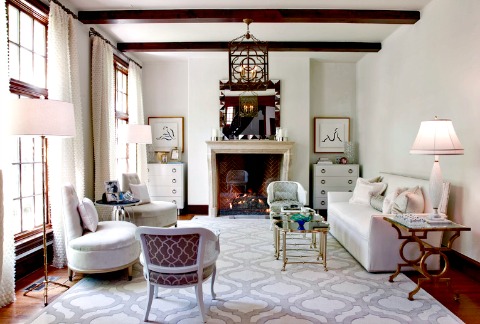 via deringhall.com/ Designer-Laura U
This room is the pure definition of high style. In fact, if I could live here, I would. The fabulous rug, the tables, and glam slipper-chairs bring airy sophistication to this living space.
via deringhall.com/ Designer-Pamela Babey
I am absolutely swooning over the tone on tone zebra print on the duel facing sofas, and the hues of creams, yellows, and purples are just spot on, injecting this room with the perfect amount of understated colour pops.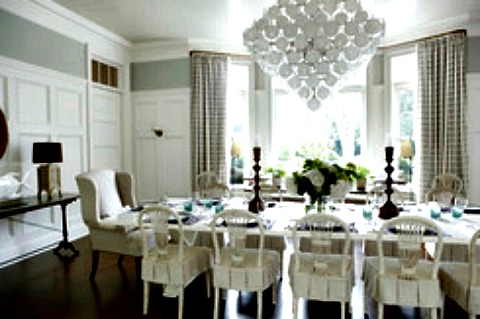 via deringhall.com/ Veranda Magazine
This divine dining space leans more toward the traditional, but the skirted chairs bring in the right amount of softness and visual appeal. The light is just…well…breath-taking.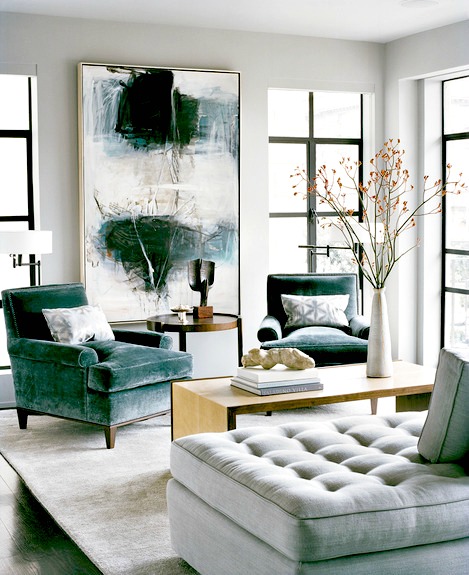 via deringhall.com/ Leverone Design
The perfect space from the velvet chairs to the eye-popping artwork.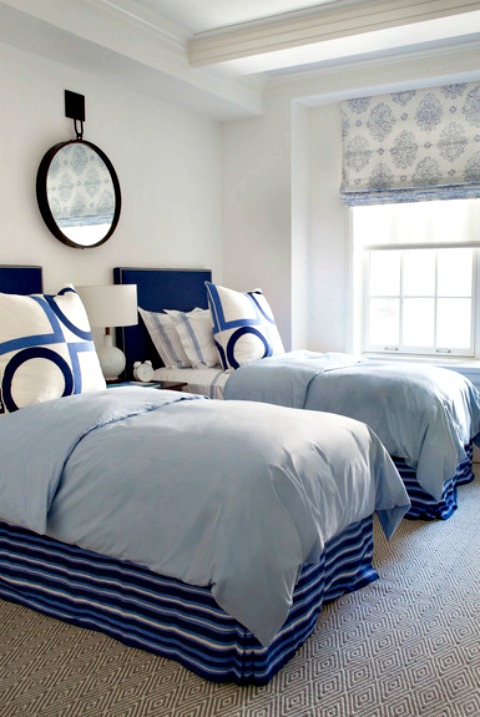 via deringhall.com/ Veranda Magazine
This haven of sleepy-time certainly doesn't make me feel blue, in fact I love the fabric scheme, from a classic medallion print on the shades to the more modern graphic on the Euro's.  And the mirror… LOVE!
I hope you are inspired by some of these fabulous interiors as I certainly was….Enjoy the weekend…
As always don't forget to "Follow Me" on Pinterest for more design inspiration.
Cheerio!