Perched on a hilltop overlooking the picturesque Cavalon Plain and within view of Mont Ventoux is the 11th Century castle complex La Carmejane. Located in the town of Menerbes, considered one of the most beautiful villages in France, La Carmejane has undergone numerous changes over the centuries from a feudal castle to carved up apartments. Purchased in 1987, the current owners have beautifully restored the home including a stunning transformation of the Castle gardens.
"Menerbes is an island floating atop a cedar-covered hill in the heart of Luberon…"
The garden at La Carmejane was initially conceived from the ideas of English Designers, John Brooks and Tim Rees. But, it was Interior Designer, Michel Biehn, hired by the owners to redesign the interior, who transformed La Carmejane into a series of beautiful garden spaces from the Parterre to the lower garden, of which features recently planted olive trees alongside a 200-year-old cherry orchard. All the breathtaking"garden rooms" are connected by stone steps and pathways designed to allow visitors to meander and discover the hillside levels as they unfold into the beauty of the surrounding hilltop.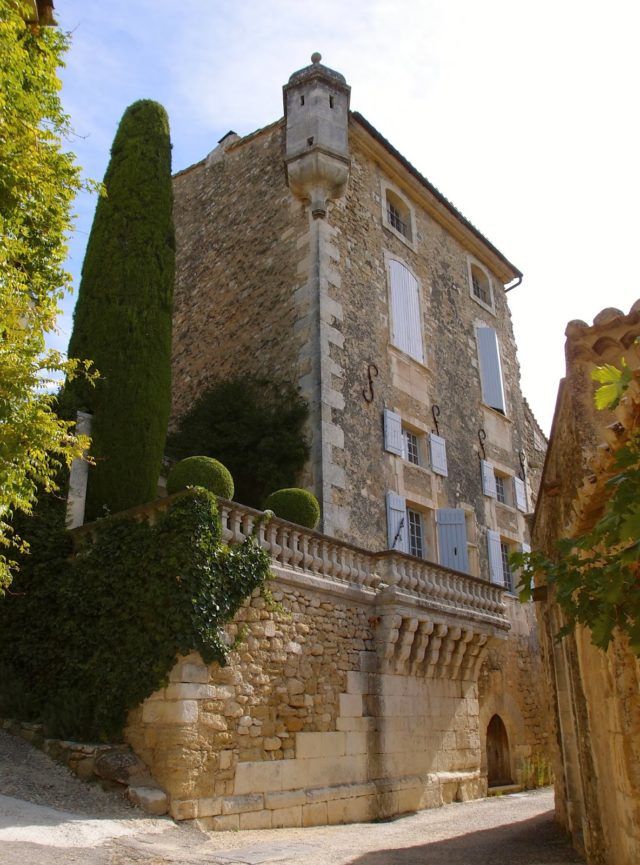 Privately owned, with almost 2 acres of terraced gardens, La Carmejane offers a spectacular view of the surrounding villages in the Provence region of France. The richly layered gardens feature majestic Italian cypress trees, sculpted boxwoods, stone walls with espaliered apple trees and boxwood topiaries planted in antique Anduze terra cotta pots. A delightful combination of structured elegance and unstructured informality.
We first fell in love with La Carmejane when we saw photos of this magical place brought to life by renowned British photographer, Clive Nichols, named "Britains Best Garden Photographer." And Nichols has proven that pictures do "speak a thousand words"…so read on to and see more of this stunning castle in the clouds.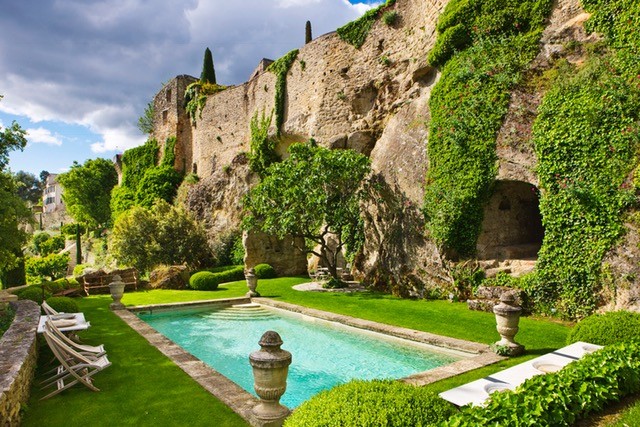 Photo Courtesy of Clive Nichols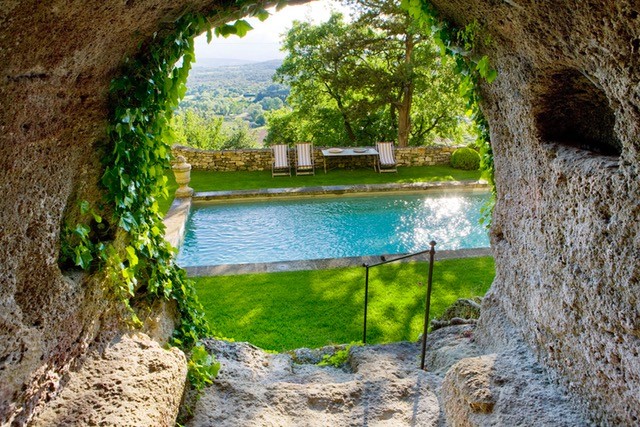 Photo Courtesy of Clive Nichols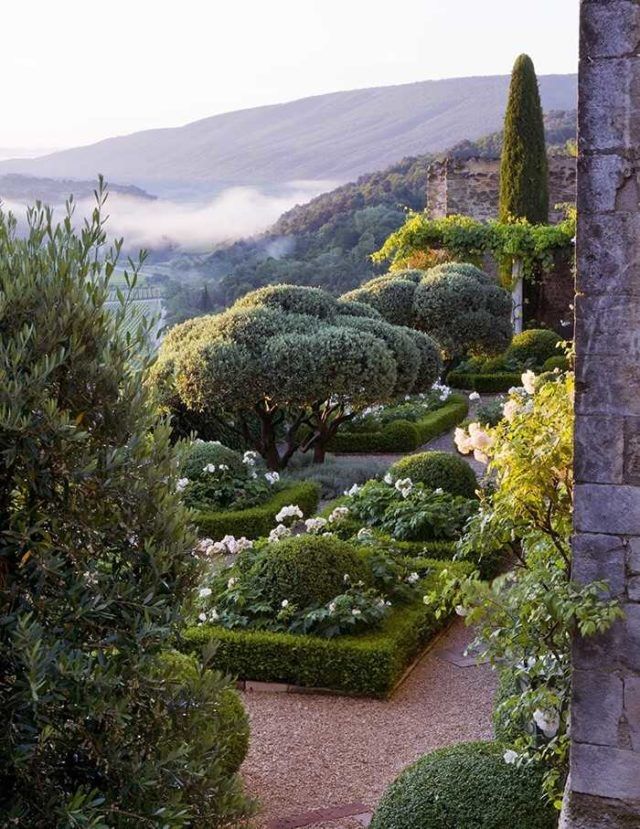 Photo Courtesy of Clive Nichols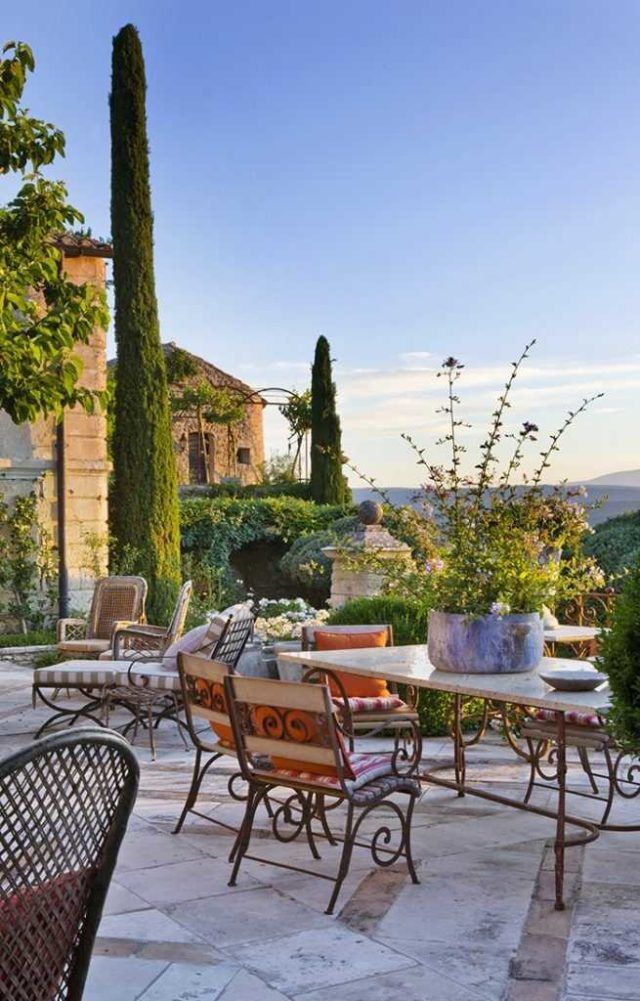 Photo Courtesy of Clive Nichols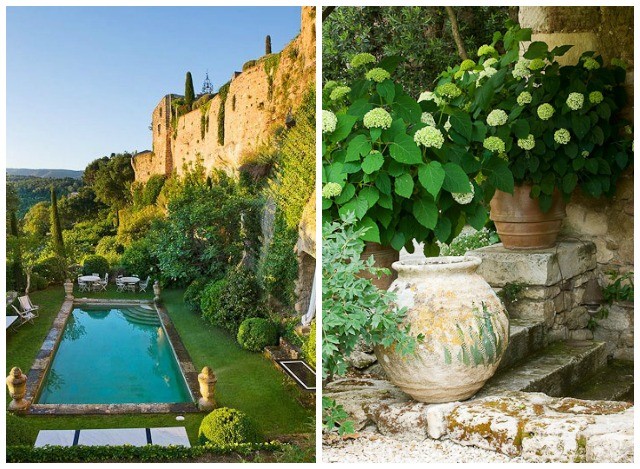 Photo Courtesy of Clive Nichols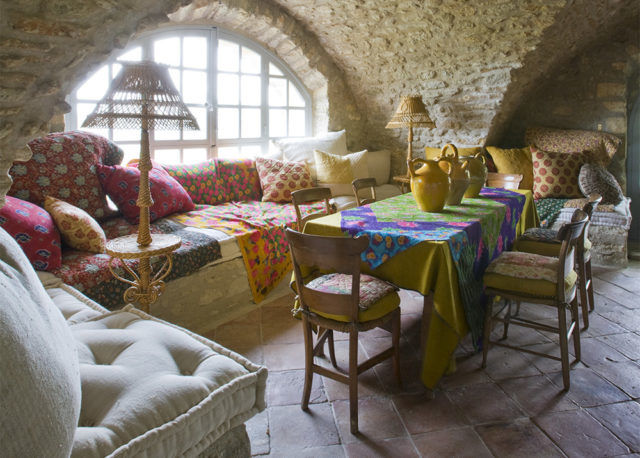 Photo Courtesy of Clive Nichols
For more on the incredible work of Clive Nichols you can visit his website here .
Or you can purchase his fabulous books Photographing Flowers & Plants, The Art of Flower & Garden Photography, Floresence: The Worlds Most Beautiful Flowers
And don't forget to follow us on Instagram for more design, garden and travel inspiration here