Most of us remember the movie "Somethings Gotta Give" with Jack Nicholson and Diane Keaton as much for its kitschy storyline, as the 40+ million dollar home the movie was filmed in. Located in the Hamptons, the house almost stole the plot. It was designed in a classic, "Hamptons Style" that has defined a tony region located on the East End of Long Island, NY., the coastal playground of New York's elite. And behind the high hedges, set against gorgeous beaches, lagoons and picturesque bays are some of the most gorgeous homes in the northeast. Many designed in a distinctive style which has inspired books, interiors (a few movies) and an infinite number of magazine covers.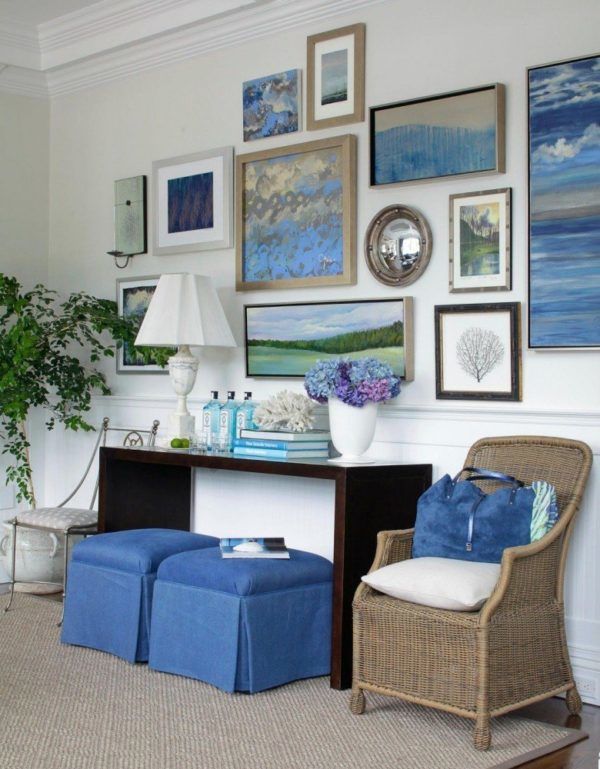 Designer/ Kate Singer
While we some may associate Hampton's Style with a design aesthetic only attainable by the rich and famous, it's a timeless and classic look that can be achieved by anyone.
So even if you don't live in the Hampton's, you can still achieve "the look" by following some of our simple style tips…
1) Open Spaces-"Hampton's Style" is breezy, open and often associated with high ceilings and over sized rooms. If you don't have open airy spaces, you can achieve the same feeling with paint and furniture. Upholstered furniture in natural fabrics such as linen and cotton in a classic and muted color pallette. Light and breezy with plenty of natural light are hallmarks of this upscale and sophisticated beach style.
Designer/ Kellie Franklin
2) Natural Elements-Bring in the outdoors with lots of natural light and greenery. Natural seagrass or sisal rugs, driftwood accents, rattan, and wicker will create an overall timeless and relaxed coastal feeling.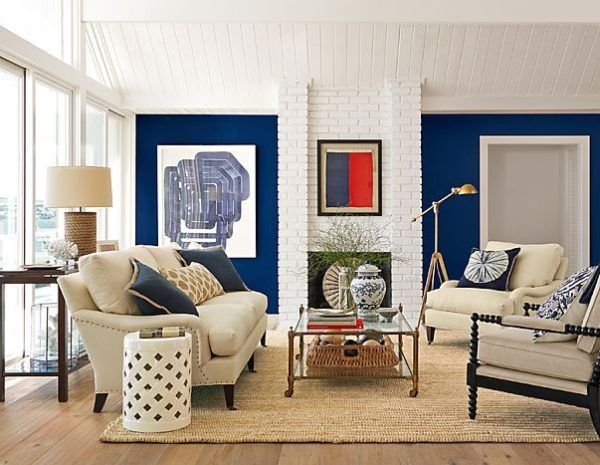 3) Add Personality-Chandeliers made from shells, rustic woods and unique gallery walls with nods to beach life add character. Think rustic meets casual coastal vibes. Repurpose old furniture and paint it in off-whites and chic blues, and mix it with more modern elements for an updated feel. Don't go overboard with rustic "chippy" pieces or you"ll venture into "shabby chic" territory.
4) Minimalist Colors– Use neutral and cream tones with blues as accents colors. Choose colors inspired by mother nature, and add in accent tones like corals, sagey greens, and tropical blues. While white and blues are classic pairings, adding unexpected infusions of color creates a refreshing take on "Hampton's Style."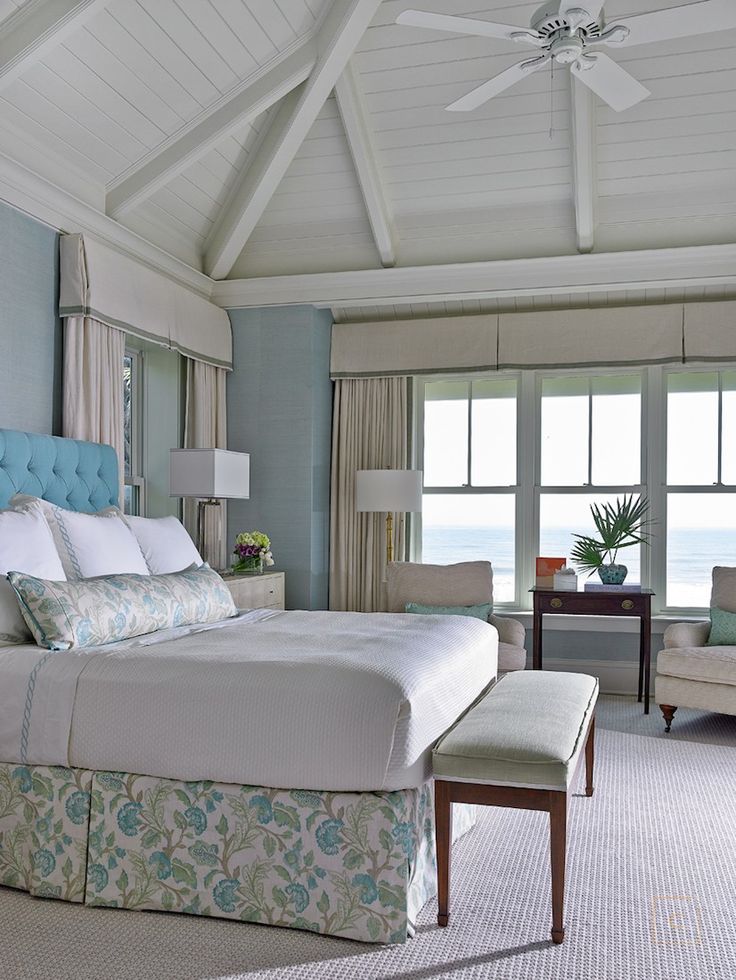 5) Architectural Features-Adding in architectural features like Shiplap, Nantucket Paneling, and Tongue & Groove to the walls provides the perfect backdrop for this sophisticated coastal style. Incorporating wide-plank white washed flooring and light toned timber gives the appearance of sun bleached wood, warmth and a life well lived.
Designer/ Heather Scott Home & Design
And if you'd like to read more about Hamptons Style these are some of our favorite books about the Hamptons! The Big Book of the Hamptons, Hamptons Gardens, and The Spirit of the Hamptons. And we've curated a list of some of our favorite Hampton finds, we would love to hear what your favorites are!
SHOP THE LOOK

Thanks for stopping by!