I love faux fur. In fact, I wear it, lounge on it and can spot a faux fur in a magazine faster than you can say meow. It's the one thing that can warm up a space instantly, and the quality of some "faux-furry" offerings is certainly impressive. The Fashionista and I ended up in a store a few days ago (surprise), playing dress-up by trying on faux fur collars (the purr…fect way to spice up an outfit). She looked so darn cute that I bought her one, and of course added a few for me. On the way out they had the most amazing faux fur throws on a display, did I pick up one? Absolutely. After all with the winter chill in the air, I'm feeling the need to hibernate and burrow. Which is exactly what I'll be doing this weekend, curled up with a good book ("What Would Audrey Do?") Yes. The "Breakfast At Tiffany's" Audrey. By Monday, I'm sure I'll be magically transformed into the modicum of style & grace with the perfect witticisms to share with the world.
Until then enjoy some fabulous pictures of all things "faux-furry…"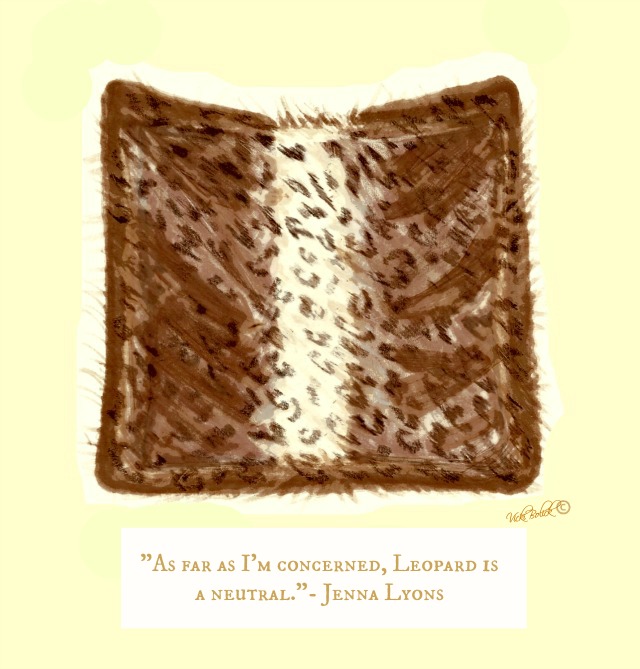 My morning musing ..this rendering is of my favorite faux leopard pillow (if you follow my blog then you already know I'm positively obsessed with leopard prints).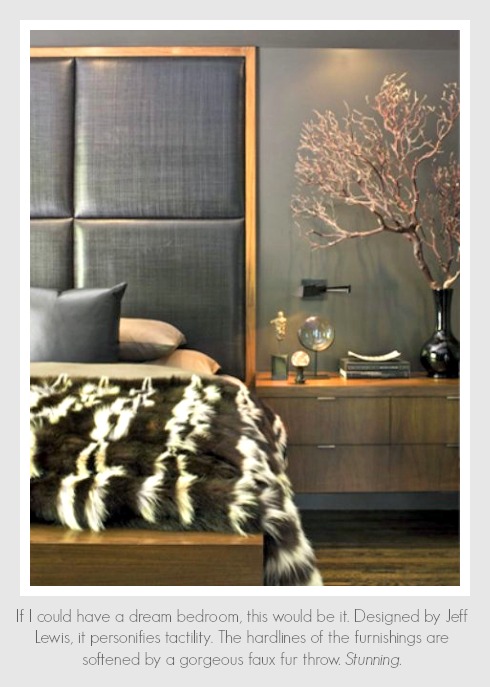 I want to make a correction to the photo above, it was in fact Jeff Andrews that designed this space. My sincere apology to Mr. Andrews, he is so deserving of the applause for this absolutely stunning space!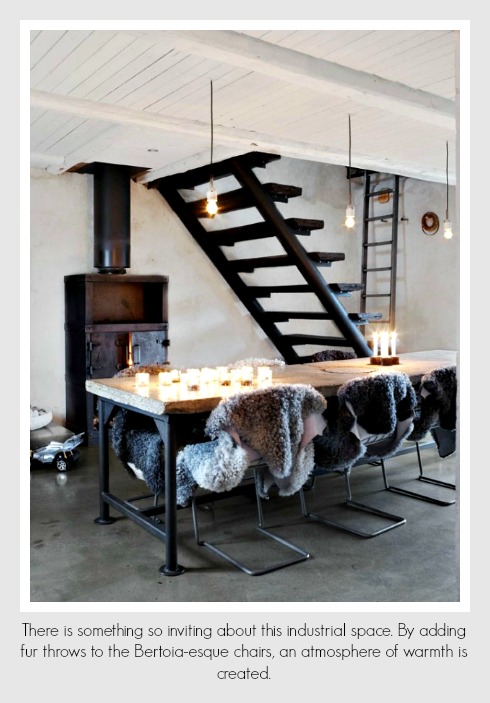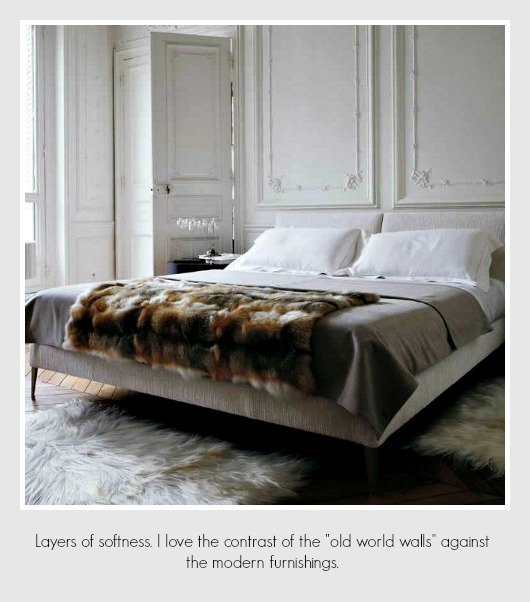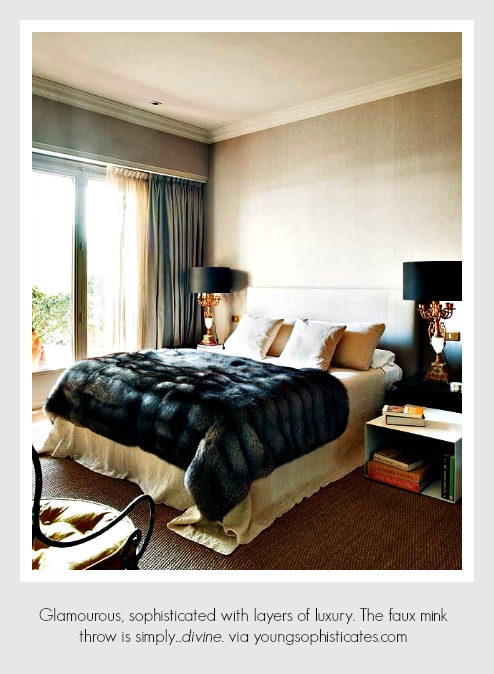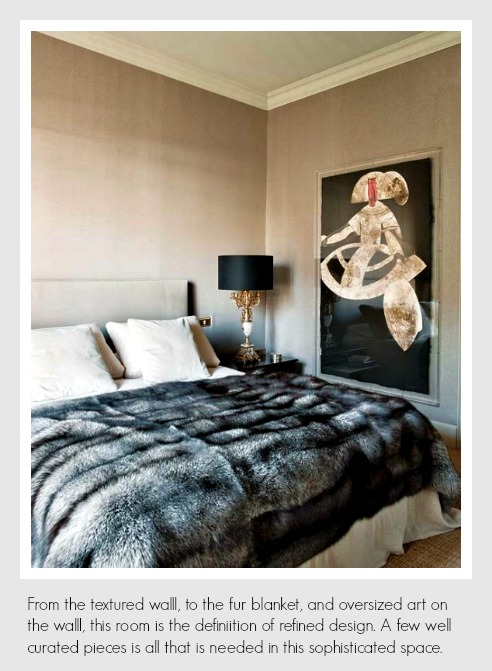 So until next week…Have a "purr…fect" weekend.
Cheerio!